A family speaks out after donations help them find shelter
A local organization helps a family and many others find shelter during the winter storm and freezing temps.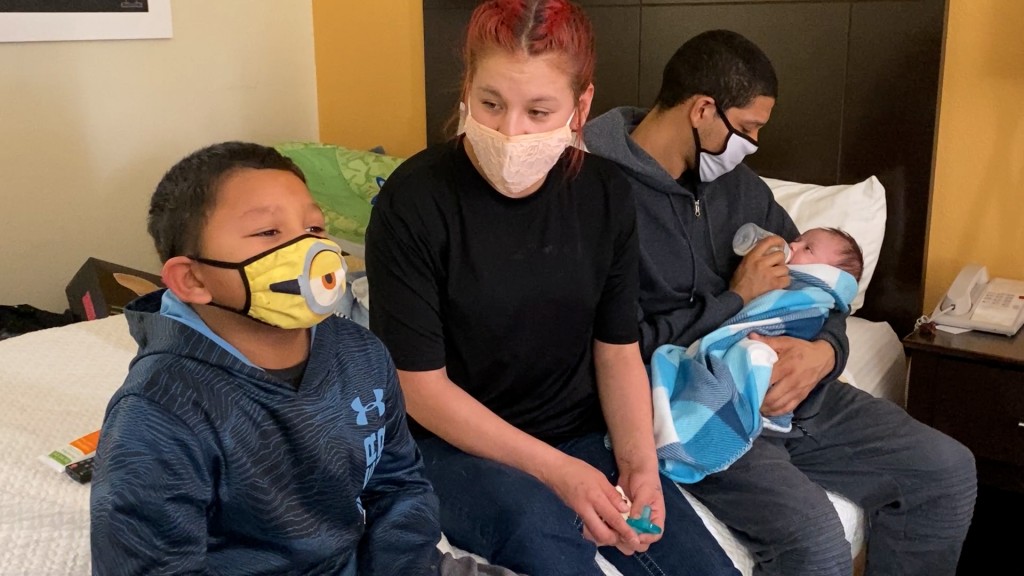 LINCOLN, Neb. (KLKN) — A local organization helps a family and many others find shelter during the winter storm and freezing temps.
The family speaks out after community donations helped them get on their feet.
"We literally had no one to turn to you know?" said Shamauri.
1HumanRace, a small but growing organization in Lincoln, helped people find shelter during the snowstorms.
The organization was contacted by the People's City Mission to help a couple with 3 children escape the harsh wind and cold.
The family came to Lincoln from a South Dakota reservation, hoping for a better life.
The mother says she remembers sitting at a bus stop and holding her children in the blowing snow, but now they just feel lucky.
"They are helping us out with jobs, they gave us rides to the stores when we needed them to and they've actually gave us money for food," said Kristen.
If it wasn't for them stepping up when they did — like I didn't fully comprehend the magnitude of this situation with having nowhere to go and so in subzero temperatures," said Shamauri.
"Thank God that we were able to get in contact with them because right now without them helping us the way they are, I don't know where me and my family would have ended up."
1HumanRace helped the family of five with a free hotel room, food, and medicine. The organization also helped the couple find full-time work.
Founder Patrick Schauer says the work has been nonstop this past month.
"Misty and I stepped in and we got 90 people, we were together the whole time getting them off the streets getting them food," said Schauer.
As People's City Mission filled up, some still needed shelter.
Patrick worked with his team to find hotel rooms and vacant housing across the city for the homeless.
He says he hopes to catch the attention of the city, showing more help is needed for the homeless community struggling to make ends meet.
"This was an emergency management issue," said Schauer. "I don't know how we're gonna fix this but we need to classify extreme temperatures hot or cold as an emergency situation, just like we handle tornadoes."
Extra good news, the family is moving into a permanent home on Friday.
1HumanRace has a fundraiser on Saturday "Feeding the Fam" at 21st and O street from 2 to 4:30 pm. to learn how to get involved or donate, visit the 1HumanRace FaceBook page.