A Lincoln family receives their Magic Moment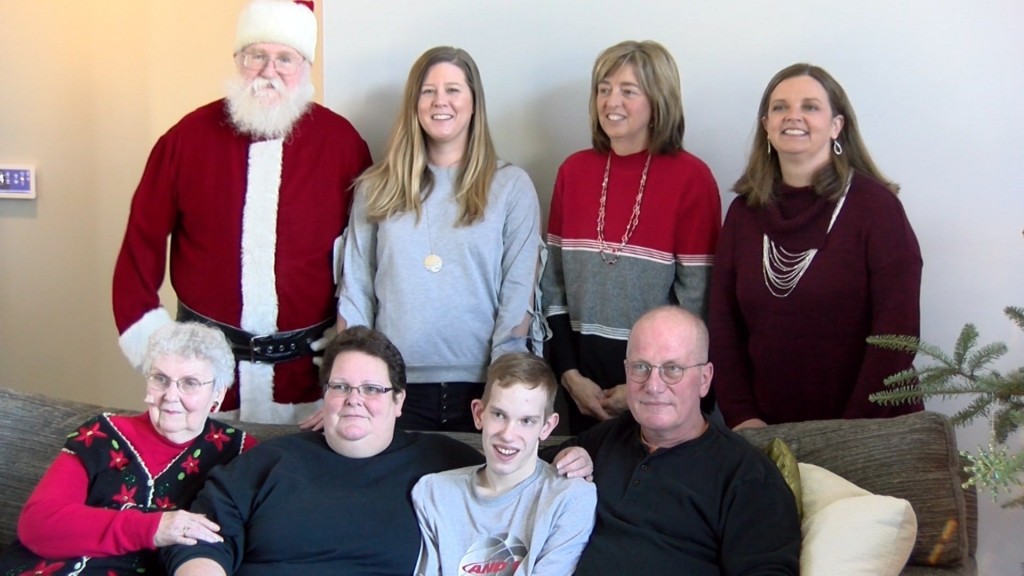 Lincoln couple Sue and Neil Boring have a lot on their plate.
Their son, Casey, has cerebral palsy and requires full time care.
Casey's grandmother moved in with the Boring family last year, and she has medical needs of her own.
All of this care taking has taken a toll on Sue's health.
Last year, Sue suffered a stroke, and doctors found a tumor on her heart that will require surgery in the near future.
The family is financially dependent on Neil's full-time job and can't afford to have him miss work while Sue recovers from her procedure.
Through these challenging times, the family stands by their motto, believe.
"We haven't been out. I can't get around to shop that well on my own so we haven't decorated or done anything at home. Casey was starting to wonder if Christmas was coming or not. He kept asking me to promise that we are going to have Christmas," said Sue Boring.
The Boring family was nominated by four people, all of whom say the family has had an impact on their lives as well as others around them.
"Anytime I've seen Sue she's the first one to say hello to any stranger and smile at them. The entire family is always asking what they can do to help and how they can help somebody else. Once we found out about some of the stuff that has been going on with their family it just seemed like the natural choice to make," said Kari Hoeft, one of the people who nominated the Boring family.
Today's Magic Moment also saw a surprise visitor, Santa Claus, who delivered Casey a Frozen themed snow globe that played his favorite song, 'Let it Go.'
"You can wake up in the morning and choose to be awesome that day or you can choose to be horrible and your day is going to go based off of that. It really truly is your choice. You get up and you want to have the best day that you can. We're put on this earth to help others and do what you can to help them," said Sue Boring.
Today's Magic Moment was sponsored by Union Bank. One thing is for sure, It'll be a memorable Christmas for the Boring family.