A local farmer's market reopens with major changes during quarantines
When you visit the Sunday Farmer's Market at College View, you may notice some big changes.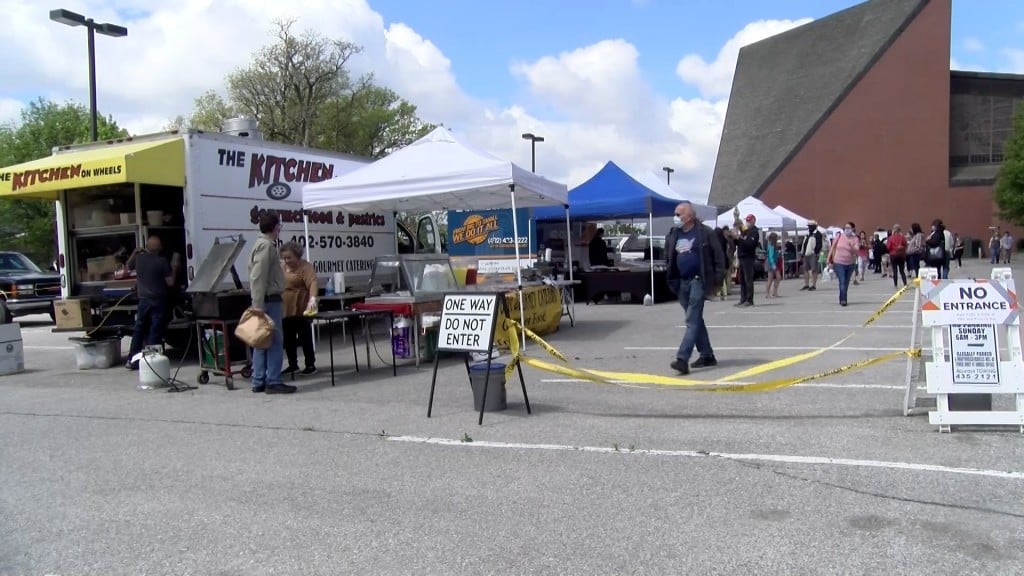 When you visit the Sunday Farmer's Market at College View, you may notice some big changes.
"The market is set up in a way where it's all one–way so everyone goes in the same direction," says Jeff Jirovec, a treasurer for Sunday Farmer's Market at College View.
The market opened for the season at Union College, near 48th and Prescott, where local vendors sold plants, baked goods, and fresh foods.
The market worked with the local health department to make the event safe. Vendors are required to wear masks and attendees are strongly encouraged to do the same. Masks were available at the entrance for them.
The hand sanitizing stations and social distancing methods made this mother feel safe to let her family enjoy the event.
"The kids wore their masks on the way through but I think just with the whole set up they have, it is very thoughtful and very considerate," said Rebecca Swanson. "I really appreciate that."
Eating is no longer allowed at the market. So, most restaurant vendors were placed at the end of the walk-through. Customers now will have to take goods home or eat in their vehicles.
Vendors admit getting used to the new rules is tricky but some say the interaction with the community makes it all worth it.
"I wasn't comfortable because it was new for me after several years but I saw people coming I got excited and I'm hoping it's getting better," said Narges Montazer, a vendor.
"It's a great way to have a product in front of people to help the sales of course and just interacting with our regulars," adds Seth Quiring for LeQuartier Baking Company.
A couple says this will be a rare time for them to sell small cuts of their beef as quarantine has customers interested in another side of their business.
"With the business, now with coronavirus, we have a lot of families that just are coming in looking for boxes of beef," said Forrest Swanson.
And the treasurer over the market says that these changes will be the same throughout the entire season until October.