A local young boy gains confidence to cheer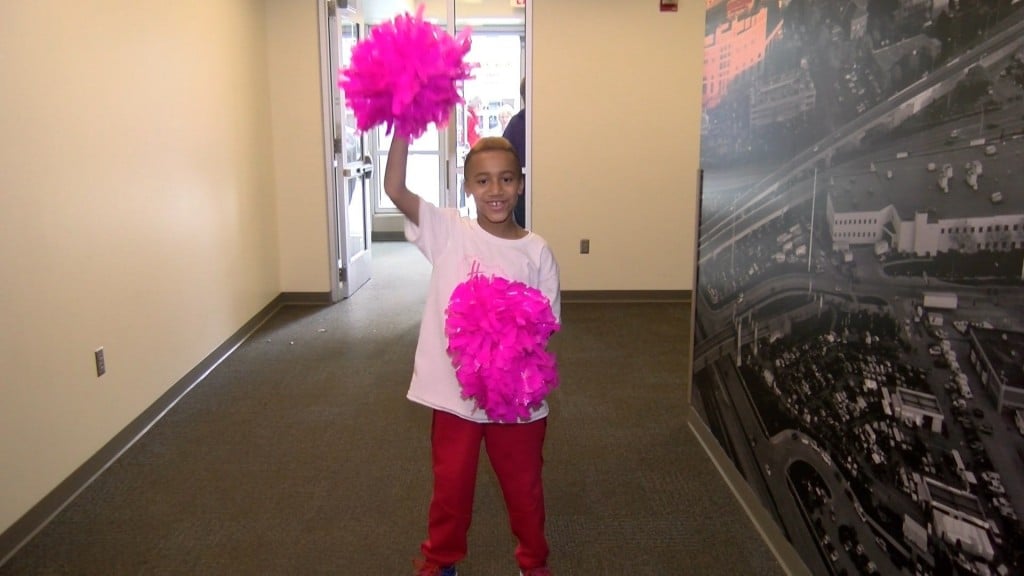 A boy who loves to cheer was able to do just that at the Pinnacle Bank Arena with the support of some Husker cheerleaders.
Benjamin Montgomery, who goes by BJ, loves to dance and cheer but sometimes can find that it's hard to fit in.
"Cheerleading is kind of fun for me but probably not for the other boys at my school," says BJ.
His family tries to draw him out of his shyness by supporting his dreams.
No shyness was seen as he performed with all the UNL cheerleaders Sunday.
At a Husker cheer camp, Miki says BJ was shy at first because he saw a sea of girls.
But what made all the difference was four male cheerleaders.
"When Marro came up, he was one of the first ones to really kind of greet BJ and just take him in," said Miki. "For me, that was just bigger confirmation for Benjamin."
After meeting the cheerleaders, BJ saw that the whole team was on his side.
"I felt like the girls might judge me but after that I felt better cause they didn't judge me at all," said BJ.
His mom Miki, said it's important to support his dreams and points out that representation is as important for BJ as in regard to his race and gender.
"Instead of saying that's a girly thing to do or that's a boyish thing to do," says Miki. "How far could they get if you fed their interests and let them do what they wanted to do?"
BJ's mom says every time he cheers she sees more of his confidence grow every day.