Nebraska vaccine exemption bill moving to final round of debate
The bill seems to please no one, as amendments changed the original intent.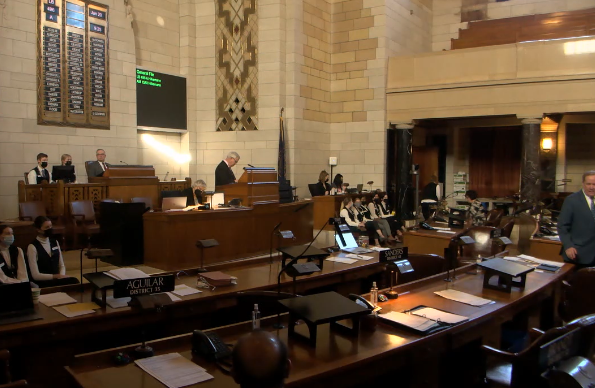 LINCOLN, Neb (KLKN) – Amendments to a vaccination bill have caused it to lose its original meaning.
The proposal  introduced by Sen. Ben Hansen initially banned all employers from denying exemptions to any vaccine mandates.  Employees seeking an exemption could cite moral, ethical, or philosophical belief or conviction as their reasoning.
However, several amendments have been made to the bill, and some senators say it is no longer fulfilling its original intent.
The altered the bill to only affect the COVID-19 vaccine and changes the exemptions to match the ones accepted by the CDC, which are specific medical and religious exemptions.
Sen. Mike Groene, a supporter of the original bill, said, "We are putting into law if any rule or regulation comes down the road in the future from the adversarial CDC to the beliefs of Nebraskans we have to follow it. Our attorney general can't fight it because we put it in our statutes. This bill is bad. We aren't voting for it because we think a senator is a nice person we are voting for what affects Nebraskans into the future. This bill has been compromised."
Opponents of the bill argued that it applies to anyone with an employee, but anti-discrimination laws only apply to someone who employs 15 people or more.
"I can't stand by something that gives this special exemption to employers for this non-scientific based in nothing vaccine exemption that clearly puts other employees at risk when we don't even have protections for the rights of employees to not be harassed or discriminated against by their small employers," said Sen. Megan Hunt.
The amended bill will now move forward to a final reading of the bill where legislators will vote on if it should become law.