Updated: 3 injured in I-80 accident; traffic slowed down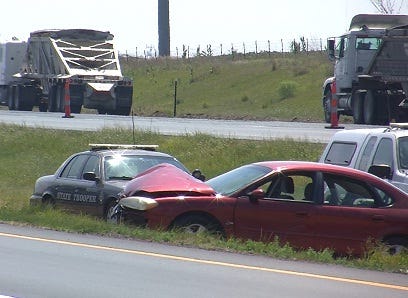 By: KLKN Newsroom
8@klkntv.com
The Nebraska State Patrol says a driver along I–80 fell asleep and hit a construction worker.
It happened just after 11 a.m. Thursday. The state patrol says 42-year-old Kevin Dejaynes of Milford was driving near the NW 48th exit when he fell asleep. They say he then swerved into the construction there and hit 20-year-old Nicholas Schreiner.
"They're working on the shoulder in that lane and they're down to one lane to give them as much room as possible to give the trucks the room for the workers to be as safe as possible," says State Trooper Tim Pickering.
Traffic on eastbound I-80 was backed up for miles.
The driver, a passenger were treated and released. Schreiner remains in the hospital in fair condition.