Advocates push for tanning regulations and vaping law on Cancer Action Day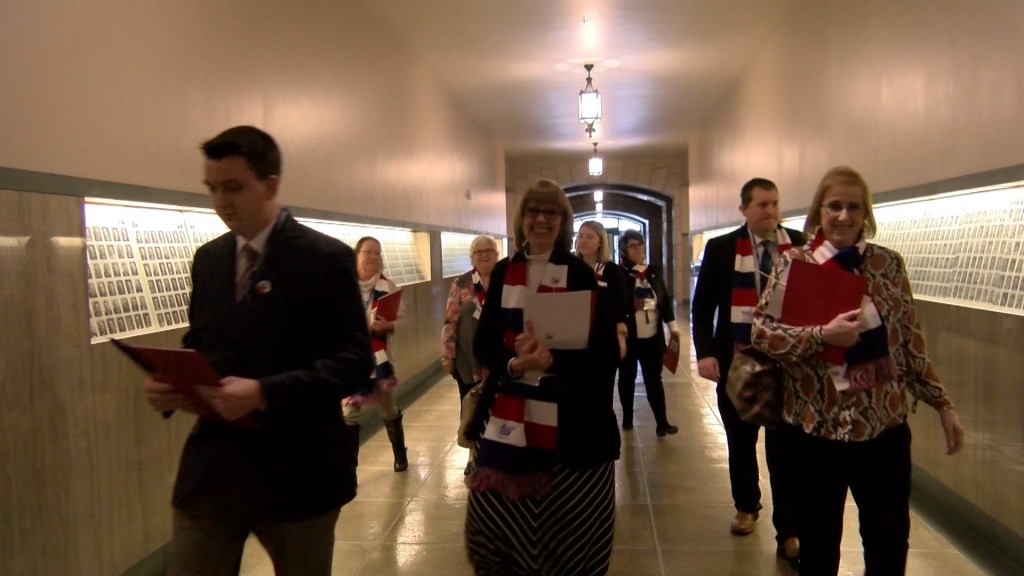 Today is Cancer Action Day and it proved to be important to many Nebraskans as they pushed for two laws to keep their communities healthy.
More than 50 people went to the Capitol on Cancer Action Day to get the attention of senators on Thursday morning.
Advocates came from all over the state to urge the Legislature to help prevent skin cancer and reduce e-cigarette use among young people.
The group is called the American Cancer Society Cancer Action Network.
It came together to ask lawmakers to support LB 140 which would raise the age limit to 18 for those who use tanning beds.
Right now, anyone under 16 can use them with parental permission.
"We would like the law to change so that anyone that is a minor is not able to use tanning beds, " said Ann Yaeger, an ACS CAN volunteer and state ambassador.
She says many who use tanning beds are high school girls who are getting exposed to harsh UV rays at a young age.
The American Cancer Society says women who use tanning beds, who are under 35, increase their chance of getting cancer by nearly 60 percent.
Yeager is a cancer survivor and it inspires her to fight for stronger laws.
"I think just eliminating that possibility for those kids to use it there are other ways for them to look beautiful and they don't need to use the tanning beds," adds Yaeger.
The volunteers also are asking lawmakers to support the LB 840, which would add e-cigarettes to the state's clean indoor air law.
"The World Health Organization has classified indoor tanning devices in the same category as cigarettes, both being carcinogens, and so we feel it is very important to protect Nebraska's youth," said Nick Faustman, ACS CAN government relations director.
Faustman adds it is vital that senators hear from the people they serve.
"We want the senators to know that cancer prevention, cancer treatment, those are relevant issues for many in their districts and the whole purpose is to provide an opportunity for these volunteers to come to talk to their senators about these proposed policies," says Faustman.
The group was pleased to speak with the staff of elected officials and hope to continue conversations throughout the legislative session.
For more information on the American Cancer Society, visit https://www.fightcancer.org/states/nebraska .