After a local mother experiences loss, she encourages others to be organ donors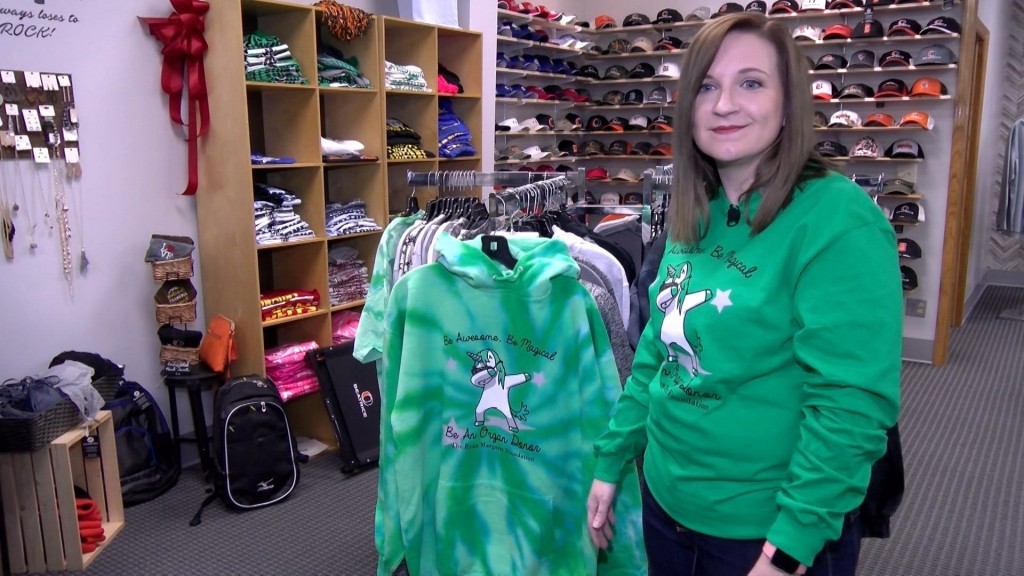 After a local mother loses a daughter in a tragic accident, she continues to honor her by inspiring others to become organ donors.
"She was a vibrant 13-year old that was friends with everybody," said Colleen Lovett.
Lovett is describing her late daughter, Ryan Margaret Post, who was killed by a distracted driver in 2017 near Norris High School.
At the hospital, Ryan was put on life support while the staff asked Lovett if she would donate her daughter's organs.
"Without hesitation, I said absolutely," said Lovett. "I had just lost my daughter but if I could spare that from another mother, I was gonna do what I needed to in order to make her life, her passing mean something."
By donating Ryan's organs, she saved five lives and helped 11 others.
Lovett started the Ryan Margaret Foundation, which raises awareness about organ transplants and reducing distracted driving.
She partnered with the owners of Dawgs Hut in Beatrice and is selling t-shirts, hats and hoodies.
One owner says this is near to her heart because her father had a kidney transplant.
"Organ donation is very easy to do and can make a great impact," said Leanne Ruskamp, Dawgs Hut in Beatrice. "I know first hand from my father's experience and would appreciate it if everyone would just take a moment and register to be an organ donor."
The money raised will go to a scholarship fund.
Lovett says organ donating is a discussion everyone needs to have.
"Those are kind of conversations you have when it is late, but its conversations we need to have now and asking and talking to our loved ones and asking what they want to do and just being able to save other people," said Lovett.
For more information, visit the Ryan Margaret Foundation. To purchase items to support their cause, follow these links: RMF2020 or RyanMargaretFdn.