What you can and can't recycle from Christmas cleanup
The City wants your help to keep your holiday festivities and the recycling process smoother by recycling correctly and even using some of your homemade items to reuse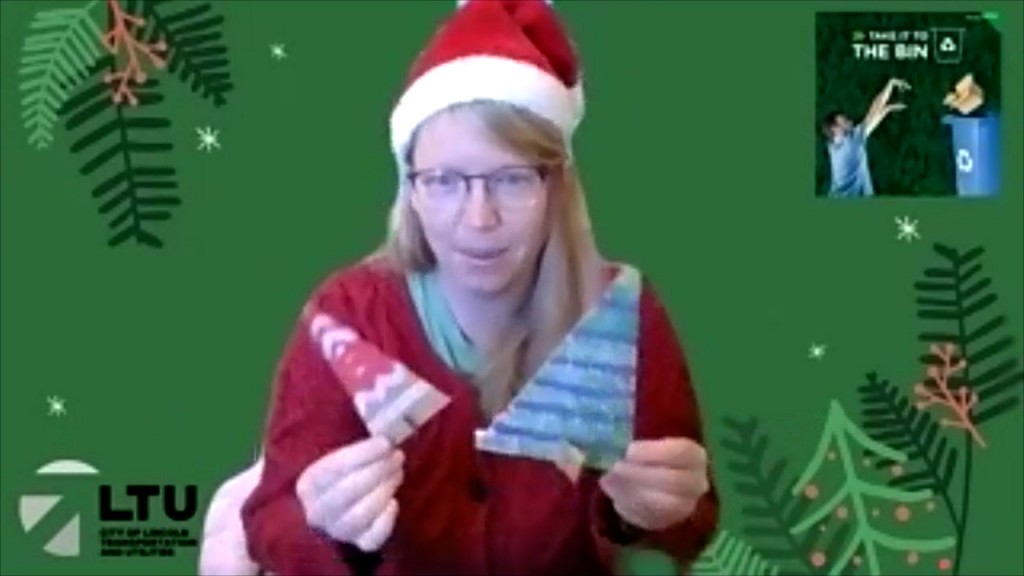 LINCOLN, Neb. (KLKN) – With upticks in shipping and shopping galore, trash and recycling can pile up this season. We talked with a city official to help you recycle right this Christmas.
The city wants your help to keep your holiday festivities and the recycling process smoother by recycling correctly and even using some of your homemade items to reuse.
Cardboard boxes, wrapping paper, and so much more will be recycled this season, with covid pushing many to send or buy more gifts this year, Lincoln City Waste Diversion Coordinator Willa DiCostanzo breaks it down for us.
"If you don't have any glitter, and there's nothing shiny on it, and it tears pretty easy, that would be a recyclable Christmas wrap for this time of year," said DiCostanzo.
For ribbon tinfoil wraps and glitter decorated bags and wraps, she says those should either be reused or thrown away.
"As it's moving through the recycling center so everything goes really quick when they're sorting, your recyclables out, but things like these do not belong in the bin," said DiCostanzo. "They need to be reused, as much as possible."
She adds some recyclable products are plain gift wraps that are easy to tear like brown craft paper, paper gift bags that you can take off the twine handles and throw in the bin. Also, she adds to look out for the three chasing arrows, with the number inside, to be sure those products are recyclable. For all those cardboard boxes which are not allowed in the trash bin, she says to flatten the boxes to recycle or get creative this year.
"This year, with an abundance of boxes and kids that need activities, we actually ended up using some of our cardboard boxes to make these cardboard Christmas trees," said DiCostanzo. "So if you're looking for another reuse item, these are ways that you can reuse it we ship them out to friends and family since we aren't going to be able to see them like we would normally see by trying to bring Christmas joy. Corrugated cardboard is, as a reminder, because of the two lines, and then the squiggly line right down the middle."
Or use home items like pillowcases or scarves to change up your Christmas gift decor.
"Another thing that I have experienced in our own household, to try and reuse some of the materials that we have in our house, are just grabbing a piece of fabric and I wrapped a present in that fabric," said DiCostanzo. "Then I tied it at the very top."
She adds these tips to make your holiday season green can be overwhelming but also can be implemented next year.
"So, we just want you to think about what you can do for next year, or use up what you have and then try a new idea for your family the next year," said DiCostanzo. "So, you don't feel overwhelmed with the holiday greening that you might want to try and get done."
One more tip! She says often people put their recyclables in a bag and throw it in, but she says to empty the contents into the bin. Then recycle the bag as well.