AS IT HAPPENS: Trump talks immigration at the border wall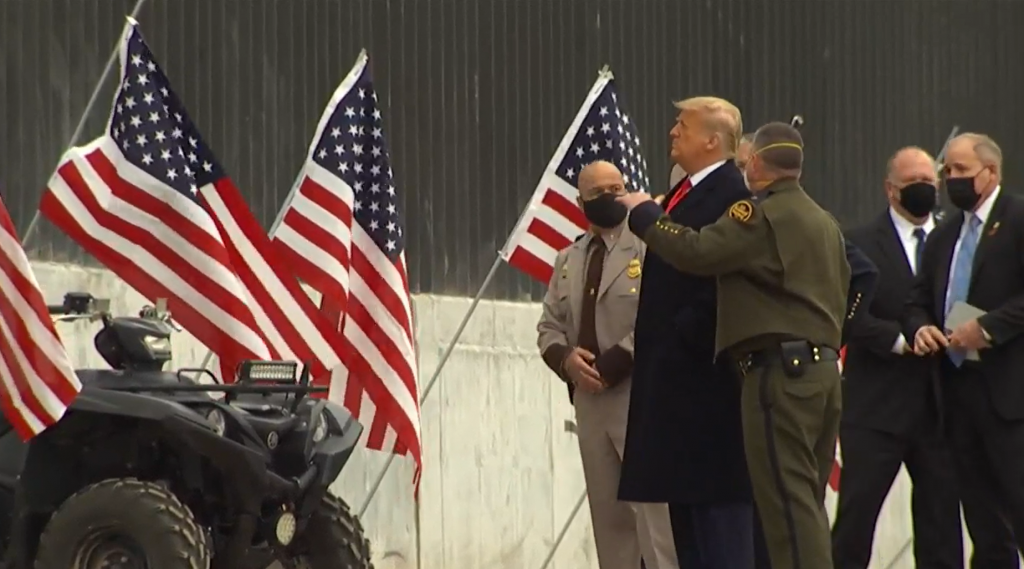 ALAMO, Texas (KLKN) — President Donald Trump arrived in Alamo, Texas Tuesday afternoon to deliver remarks concerning immigration and the border wall.
See also: WATCH: Trump on immigration and impeachment, saying 'we want no violence'
With over 450 miles of the border wall completed, the President commended the U.S. Customs and Border Patrol for their work.
According to President Trump, illegal crossings and drug smuggling have "absolutely plummeted" since his administration took over. He reports that Rio Grande Valley crossings have dropped nearly 80%, while nationally illegal entries have dropped 90%.
"We removed nearly 20,000 gang members from the United States, including 4,500 members of MS-13- probably the worst gang of them all- through the landmark reforms we've put into place," said the President. "We have ended the immigration chaos and reestablished American sovereignty."
"We can't let the next administration even think about taking it down," he stated.
During his remarks, President Trump touched on the impeachment efforts against him.
"Free speech is under assault like never before. The 25th amendment is of zero risk to me. But we'll come back to haunt Joe Biden and the Biden administration. As the expression goes Be careful what you wish for, the impeachment hoax is a continuation of the greatest and most vicious witch hunt in the history of our country, and is causing tremendous anger and division and pain, far greater than most people will ever understand."
As for the violent riots at the Capitol, Trump said his administration believes in "respecting America's history and traditions, not tearing them down."