"Availability is the big issue," local bike shops follow nationwide shortage trend
Bike shops in Lincoln have seen an increase in demand since the COVID-19 pandemic began, but without manufacturers, bike shortages are becoming an issue.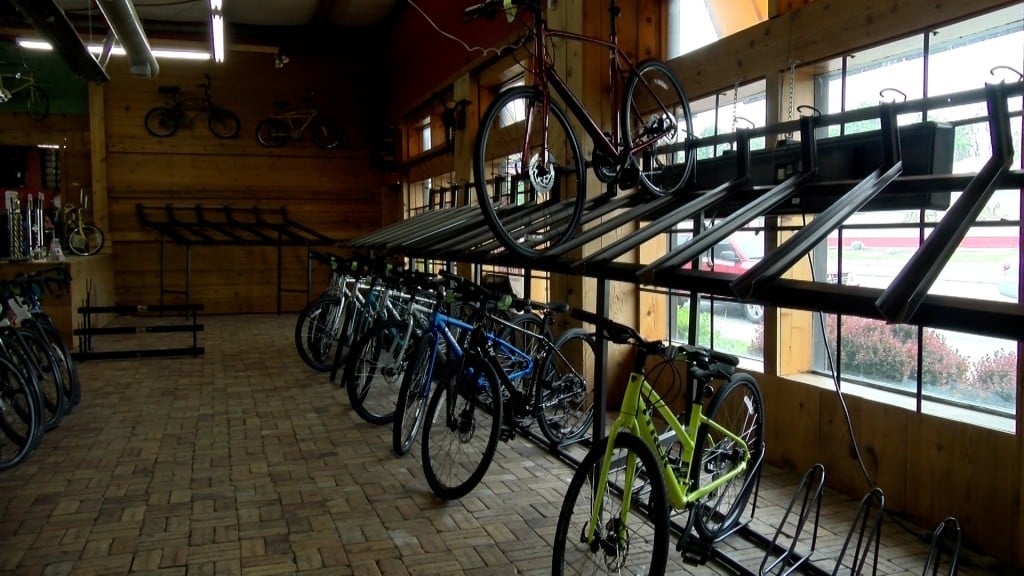 With more people taking advantage of the trails in cities cross the nation, bike sales are spiking dramatically.
Damon Hershey, the General Manager at Cycle Works says the COVID-19 pandemic has had an impact on their business.
"We're getting a lot of bikes in service, a lot of bikes in sales, and it makes sense, it's one of the few activities that people can get out and do and are actually encouraged to get out and do."
Some local bike shops say the attention is great, but it's not all good news.
"Availability is the big issue, our industry is very much supported by overseas manufacturing and many of those productions have been shut down for months now so there's just no products, no bikes in the pipelines," Hershey says.
Empty bike racks are becoming more and more common for local cycleries. Dana Stefanidis at the Wheelie Good Bike Shop says as a business owner, this is a big concern.
"When we look at whats going on when other businesses were impacted immediately from the times, we may see something in the future that would impact us later so that's why I'm cautious about what we're seeing right now," the bike shop Owner says.
While they still have plenty of bikes in the stores, they tell Channel 8 News that you may not be able to find the bike you're looking for.
"A lot of customers are having to pick different colors or different styles of bikes than they originally picked out," Hershey says.
"Children's bike and young adults, those are the ones we've frequently seen come in where were not able to provide them with any kind of product or bicycle," says Stefanidis.
When it comes to pricing, both local shops say prices of bikes aren't increasing. Hershey says you just may not see any spring or summertime sales like they normally would have this time of year.
And for anyone thinking about making an investment in a new bike, Hershey says to act quick.
"They should go into a bike shop very soon cause there may not be much of a choice later into the summer."