Behind the scenes: local chocolate factory gains national recognition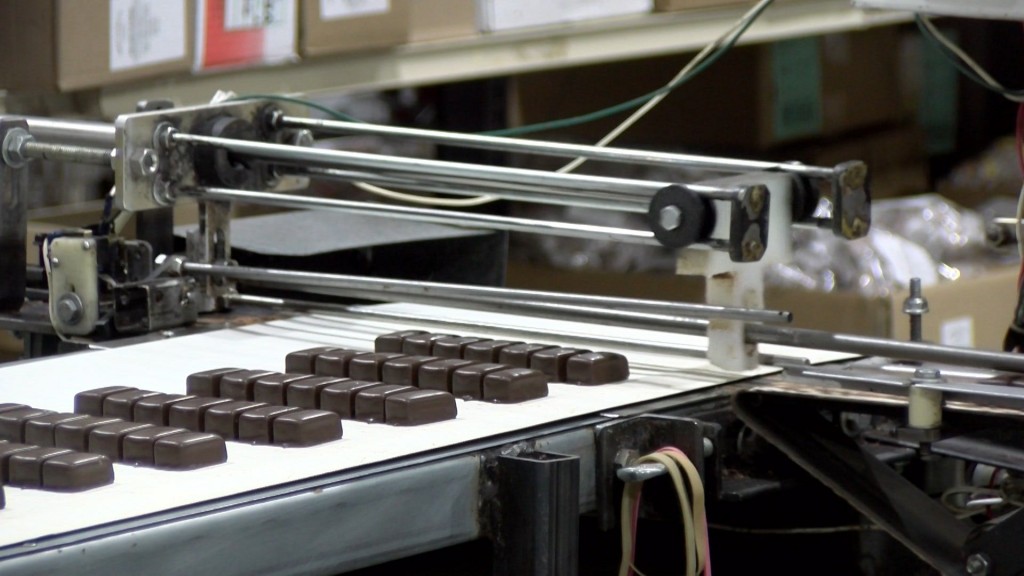 Chocolate is a big business on Valentines day, but here at Bakers Candies in Greenwood, it's a big business everyday. They've even been nationally recognized.
The factory and outlet store, located 20 miles outside of Lincoln, is a family-owned business.
Kevin Baker was a defense contractor during the Vietnam war and mass-produced missile systems. When the war ended, Baker put his knowledge of engineering into the booming chocolate industry. Thus beginning the unique story of Bakers Candies.
Typically, the story of candy or chocolate shops begins with a recipe. But here, they began with technology.
"Dad started with what he believed to be the most efficient way to make gourmet chocolate and then we actually tailor made our recipes to our production lines," Todd Baker, son of Kevin Baker, says. "So we actually reverse engineered gourmet chocolate which is how we were able to start a chocolate tradition here in Nebraska when there had never been one before."
The factory is most famous for their Chocolate Meltaways, those rectangle-shaped candies wrapped in colorful foil. Since their existence, a main ingredient in the delicate chocolate has been Peter's Chocolate, the original recipe for milk chocolate created over 140 years ago by Swiss chocolatier Daniel Peter.
Bakers Candies is one of just 12 confectioners across the United States to be awarded the first 'Award of Distinction' by Cargill, now the owner of Peter's Chocolate. The award is given to loyal Peter's Chocolate users who are elevating the art of candy making.
"The truth is, what makes us most proud is the fact that we run a family business in the truest sense and so for us that's all this was ever really intended to be, a family business. We want to make chocolates that make Nebraskans proud and in so much as Nebraskans are proud of us, and that makes us happy and excited," Todd says.
The process of making the famous Meltaways isn't as complicated as one might think. The Peter's Chocolate is melted, melted coco butter and flavoring are added, and the chocolate is then tempered, cut, coated, cooled, checked for quality control, then wrapped. The product never touched by human hands.
"We did about 35 million chocolates on our production floor last year with just 3 employees on the actual production floor so, automated machinery and equipment is virtually making all of Nebraska's chocolate," Baker says.
The original manufacturing process Kevin Baker created 35 years ago is still used on the floor today, with some new technology integrated as well.
"Making chocolate is part engineering and part art form," Baker says. "Our family has evolved in our ability to adapt and use those artistic processes but the technology really is essentially the same."
Bakers Candies can be found at 831 Baker Street in Greenwood, Nebraska.