Big ideas take shape of Big Heads at Southern Public Schools in Wymore
When the pandemic threatened to take something away, they gave something back and learned a lot along the way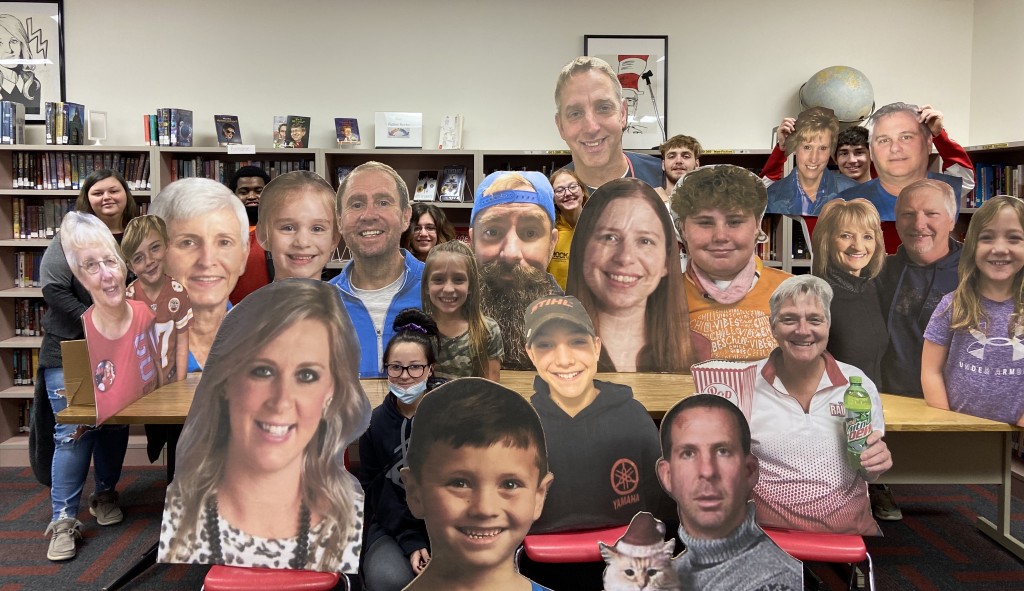 WYMORE, Neb. (KLKN) – Digital media students at Southern Public Schools in Wymore put their heads together faced with the challenges of a pandemic, a sports season with restricted attendance, and a need for new technology. What they got was an idea for even bigger heads.
"It's something we never would have thought of if it hadn't been for COVID regulations," Becky Weyer, Media Specialist said.
They received a large printer, not the kind you and I have in our home office, back in March. It was through the EKCO program, Exposing Kids to Career Opportunities. Then the COVID shutdown hit. They couldn't use it.
"They were literally taking it out of the van and the administration was like 'Nope, sorry, we can to shut down there's no outside visitors.'", Weyer told us. "So we had to wait for the printer until this year."
Once they learned how it worked, they had to figure out what to do with it. They came with an idea and then a business plan and then their idea came to life.

With limited attendance at the basketball games, they were going to make the popular "Big Heads" to be the crowd at the games in place of family members who couldn't be.
Weyer gives the students all the credit, "It's all student lead. These guys have done all the work. I have just kept it organized where make sure we get pictures that were ordered and make sure that money is collected, but they do all the hard work. Other schools have taken the idea and I've emailed us and asked how we did this and so around gage county and even Shenandoah, Iowa. They have reached out and are asking if they could borrow the idea. So it's just been a wonderful process of everything."
Taigon Kotinek is one of the students. He walked us through the process.
"We go through and we print out the big pictures and then we have people that trace it onto a piece of cardboard, and then Chane and I cut them out and then others glue it on, and Ellie she's the one that.."
"I figured out the printer", Ellie Lenners finishes his sentence, as good teammates often do.
They also needed a marketing plan and a commercial to bring attention to their hard work behind the scenes. Here's their finished product.
So far they have raised $1400 and will use the fund to put back into technology at the school.
Their entrepreneurial spirit is catching on as other schools hearing about their fundraiser. So what's their advice?
Lenners says "Don't feel constricted. Open up and give everybody their full ideas. Any idea can be a good idea."
Kotinek adds "You never know until you try."