Black-owned fudge shop thrives in heart of pandemic
A Lincoln family duo chose to make tough times sweet, by opening a business.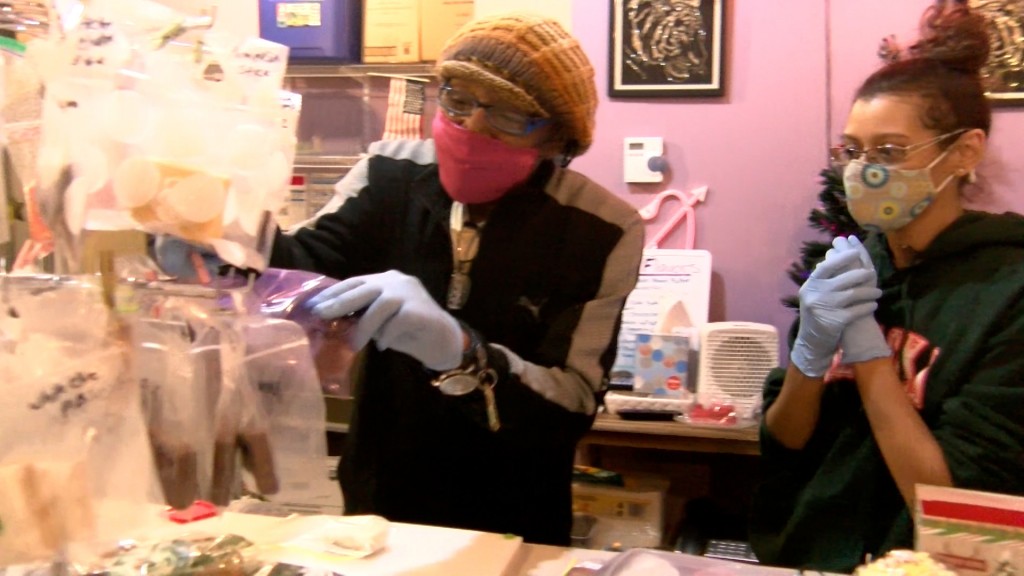 LINCOLN, Neb. (KLKN) — A new fudge business is thriving in the midst of a pandemic. The owners are a Black father and daughter duo who make sweets during these tough times. 
Walnut fudge, triple chocolate, and even pineapple coconut, a family duo chose to make tough times sweet, by opening a fudge business and they say it all started with a little push.
"The next thing I know a knock on the door and there appeared all this product, milk sugar butter," said Bruce Simons, co-owner. 
  Terra Simons-Gloria surprised her father, Bruce, with ingredients to make fudge after he retired, and both were looking for a safe outlet in a pandemic. 
"Every minority person out there wants to be their own boss," said Simons. "You work hard for everybody else and you do a good job now its time to work hard for ourselves." 
Their sweets took off and now, they make and sell new fudge flavors at Noonie's Homemade Fudge near N 14th and O street, which opened in August. The hot commodity they can't keep in stock this season is their hot cocoa bombs. 
But Terra, after going through a surgery for her health, says its important to make shopping safe for her family and the customers, open by appointment only, making drop offs and pickups at their window. 
"Everyone's in a safe environment they can bring friends, family, things like that," said Simons-Gloria. "And then we have a pickup window where people can still come in and pick up their orders contactless, so it doesn't interfere with people that are in here for their appointment. So, you know it works great and it helps you know to keep us safe too." 
The two are teaching their next generation how to run a business too and when asked what the secret is to having a successful minority-owned business, Bruce says it's about not letting anything like race, gender, or bias stop you. 
"It's up to us to put the work ethic into it and drive and it's about family, and push, we push each other," said Simons. "It's been challenging but fun."
"We take it one day at a time," said Simons-Gloria. "You know, we have our goals and we have things that we want to achieve, and we just kind of focus on that and you know, not worry about all the noise and stuff that's going on."
To support Noonie's Homemade Fudge, click here.