BLM protests bring out unity in all groups of the capitol city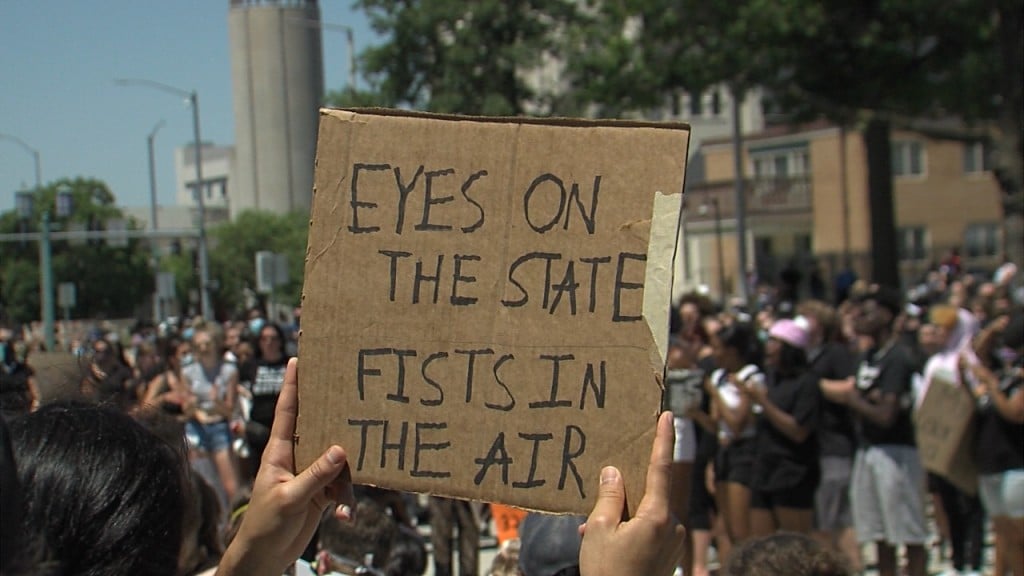 A sea of black and beautiful stretches across the Lincoln mall, all eyes facing forward to the capitol steps. The crowd, cheering with love and peace, the powers united to fight this evil.
"Hatred is taught, it is learned and taught, it is not from birth it is not a biological thing, it is taught, so we need to go forward by teaching future generations that these are human beings too, these are our friends, brothers, sisters, cousins, etc," said Tessa Lemon, a member of the LGBTQA+ community.
And as a demonstration, this movement, eliminating all hatred in sight.
"You gotta build your foundation out of cement, and that's what it is right now, we bring everybody together, you hear us. Whether you see our vision or not, you're listening, and so listen at the table with us," said CJ Ways, a vendor among the protesters that has helped raise $18,000 for Visionary Youth.
Tents and tables scattered throughout the crowd, handing out foods and drinks for the restless protesters.
This group thought,well,  cookouts are a happy time so why not throw one for everybody.
The essence of a cookout– because the real conversation within the home happens at the dinner table.
"The streets are talking themselves, we're just here to help, we're serving the block," said Ways.
Within the crowd, many voices and backgrounds combined under one blue sky.
"Me as a Muslim–American, I think it's important if my voice is heard and to show that hey these people of color are my friends, my family, I have a lot of friends that are people of color, it's always important to support them no matter what and they've done the same to me," said Sara Al-Yasseri,  a Muslim-American and supporter of the movement.
The sound of happiness resonating in the cheering and laughter, not an ounce of hatred in sight.
This is black lives matter, here in the Capitol City.