UPDATE: Crews respond to apartment fire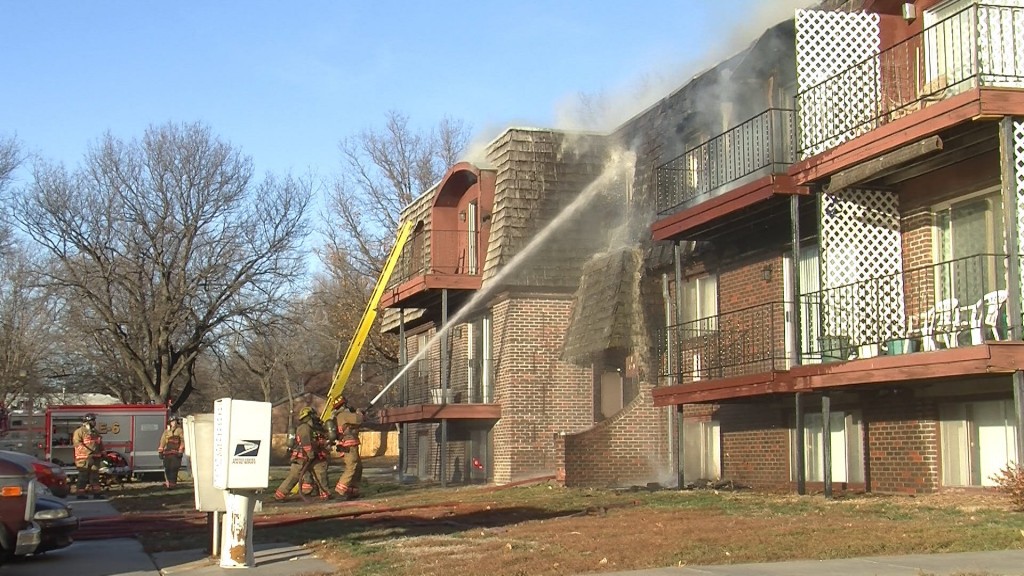 By: Ashley Harding
The fire broke out at the Southwood Village Apartments in south Lincoln.
Firefighters now say an improperly discarded cigarette is what sparked it, and more than a dozen families are unable to go home.
Flames could be seen billowing from a top floor balcony at the Southwood Village Apartments near Highway 2 and south 27th. It was around 3:30 when firefighters got the call. Michael Jewell lives in the next building over and was one of the first to dial 911.
"When I walked outside, the whole place was just engulfed in flames. The whole first building, then it just started spreading," said Jewell.
Fire officials tell us an improperly discarded cigarette is to blame. Investigators say the fire started on a porch, but the flames quickly spread through the exterior and into the roof. That caused it to burn in several places. Cedelia Trujillo lives in a building nearby. She started knocking on doors, helping to get residents out. She's heartbroken for those affected.
"Sad. They probably have children and they don't have anywhere to stay at," said Trujillo.
Fire officials say a firefighter was taken by ambulance to the hospital after the roof he was working on collapsed under his feet. He's expected to be okay. As for the building itself, officials say it's destroyed. 17 families have to be relocated this Thanksgiving.
"I mean, I just feel bad for them. I know they're with their families right now, but it's just devastation on Thanksgiving," said Jewell.
We're happy to report that none of the residents were injured.