Bryan Health introduces new black light artistry room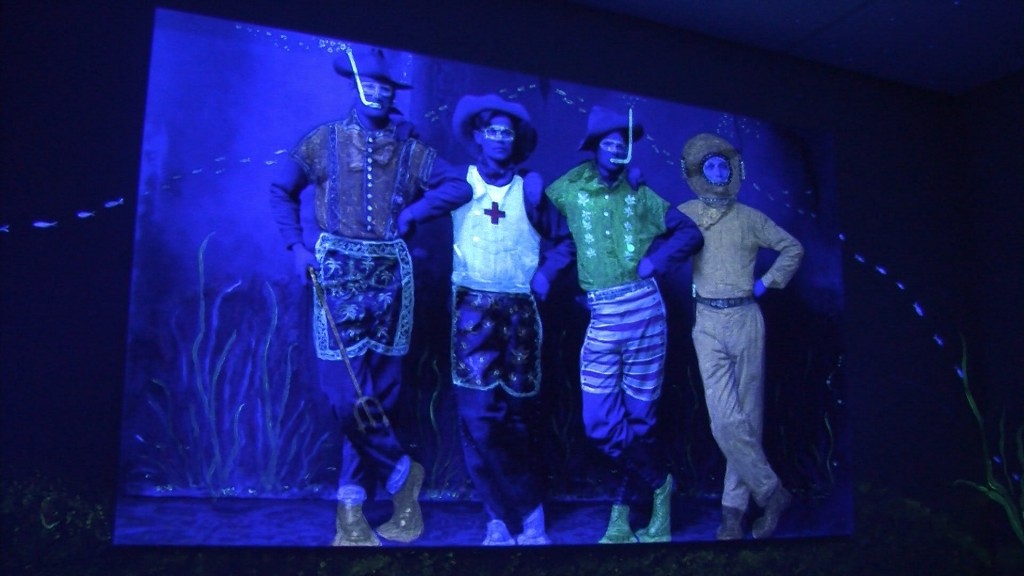 Posted By: Kelsey Murphy
8@klkntv.com
Bryan Health has a new room that makes getting your blood drawn a little less scary.
Now you see it, now you don't.
"A guy in a suit, an underwater suit," said Gideon Gray, a patient at Bryan Health. 
Gideon Gray shows us a new black light artistry room, available at both Bryan East Campus and Bryan West Campus.
"Over here, there is some seaweed and other stuff, and then there is a stingray and a dolphin," Gray, said.
Gray needs to get his blood drawn several times a year to test his thyroid levels. It's something he's been doing since he was a baby.
He tells me the nerves with the process have faded over time, but now going to the doctor is fun.
"Especially the guy over there, cause he is in this full thing with the underwater suit on," Gray, said.
Bryan Health recently introduced the "Ow to Wow" Room. At first the room looks like your typical hospital room, with just a flip of a switch, the room transforms.
For safety reasons, it's done right after the procedure and meant to help patients relax in a pretend jungle or under the sea themed room.
"As soon and the process is over, you know the child is going to dwell on what just happened. You can flip the switch and they are sort of transported into another place and that can help them overcome the experience they just went through," Mike Dixon Laboratory Service Manager, said.
Gideon father says he saw a noticeable difference in his son's attitude about going to get blood drawn.
"Anything that can make that easier, less painful, less dramatic, and ,because it's not always the time that it's happening, it's for next time because the fear amps up ahead of time," Joshua Gray, Gideon's father, said.
The rooms the first of their kind in Nebraska.