Bryan Health urges caution as positive tests triple, positivity rate quadruples in last week
Bryan Health officials on Friday urged caution to those seeking to move about as restrictions begin to loosen.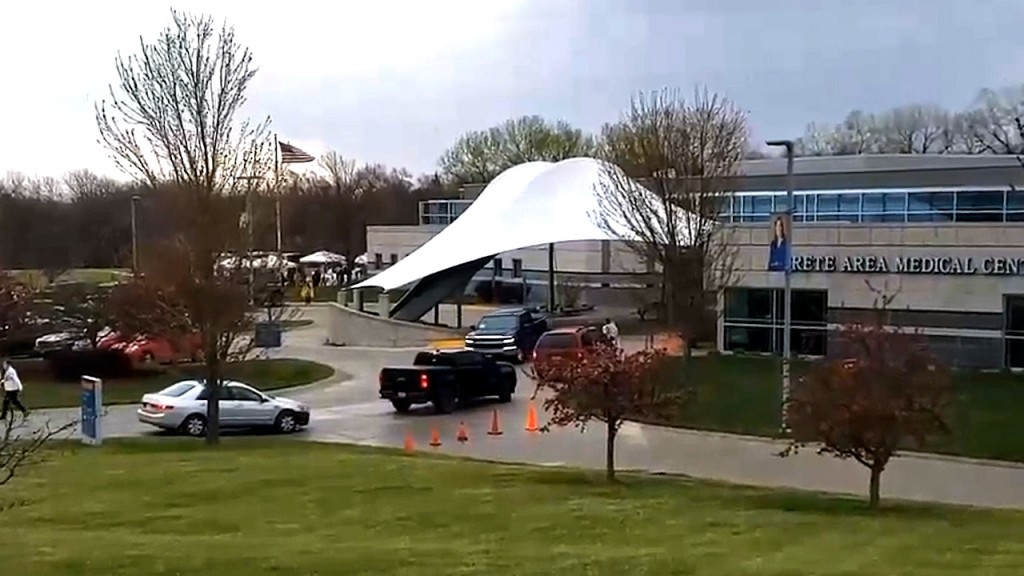 Bryan Health officials on Friday urged caution to those seeking to move about as restrictions begin to loosen.
Bob Ravenscroft, vice president of advancement, says he knows people are itching to get out, but hopes they will continue to take the precautions that have led to Lincoln being in good position to handle the peak week of COVID-19 cases.
"The weather looks great this weekend into next week. We're all caged in. Our state and our country are starting to open back up. There are going to be parishioners going to churches in Lincoln, across southeast Nebraska as soon as this weekend. We know people want to get back to work and get back to some form of normalcy. We want to see our family and friends and do the things we used to," Ravenscroft said. "But I am requesting a favor of everyone… keep yourself and your families safe."
The plea comes after positive tests at Bryan Health more than tripled in the past week, from 127 to 399. The positivity rate for that same stretch spiked from around 5% to 22%. To date, Bryan has conducted 3,635 total tests.
Ravensctoft used a football analogy to compare the current status of the community and its mitigation efforts to the upcoming surge officials have said is bound to occur.
"Our team right now is the underdog. We've prepared well, we've played well all first half. And it's against a really strong menacing and stealthy opponent. Well, they just scored, basically. And now we're pinned within our 10 yard line with less than two minutes to go to halftime," he said. "And we don't want a bad punt, we certainly don't want a turnover, and our defense is going to have to be solid so we can preserve this lead we've worked so hard to get going into the second half."
With events and celebrations including graduation parties, Cinco de Mayo and Mother's Day on the horizon, Ravenscroft said people need to understand the "growing exposures" they face.
"We know we don't know who has this," he said. "And I know that with COVID-19 what we've learned so far is about 75 percent of the people walking around who have it – they don't know they have it. Yet it is highly contagious."
While most people who contract the coronavirus may not even know they have it, Ravenscroft says about 15% of patients will get "really ill," and about 5% will get critically ill.
"That's the opponent we're facing going into the second half as there seems to be some momentum for the opponent with the increasing numbers, the spread and at the same time we're loosening restrictions and everybody is so eager to get back out there," he said. "So stay safe, stay cautious and protect yourself and your family."