Candidate Profile: Congressman Jeff Fortenberry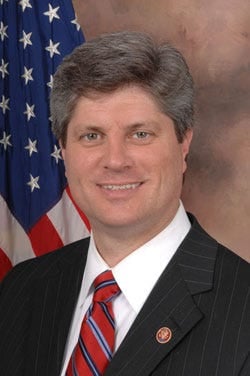 By: Ashley Harding
We're now counting down the days until the election. We now get our first look at some of our local candidates.
Congressman Jeff Fortenberry prides himself on his conservative record and his bipartisanship. He says if he's re–elected, there's a few things he wants to work on.
Economist, husband, father, and public servant. That's Congressman Jeff Fortenberry.
"I've been proud to serve over the course of these last 8 years. I'm asking for the people to entrust me with the privilege of representing them in Congress once again," said Rep. Fortenberry.
If elected once again, Fortenberry says his plans are the right ones to turn the country around. He says he'll work to put a stop to government overspending. He also says he'll fight for a healthcare system different from President Obama's Affordable Care Act.
As a chairman on the House Agriculture Committee, Fortenberry supported the farm bill. It's a measure that supports farm and agriculture programs. That bill failed to pass, but he says he'll continue to push for it if re-elected.
"It is very important to me, a number of republicans, a number of democrats to try to move through a reasonable piece of legislation. One that actually reduces spending, makes proper reforms to farm payment programs, and also certain reforms to nutrition programs. It was a bipartisan effort," said Rep. Fortenberry.
Fortenberry also prides himself on his belief in the American family. A family man himself, Fortenberry says it's one of the qualities that makes a leader and a great nation.
"It's important for every leader in this country to remind all of ourselves that family life, faith life, civic institutions are essential to America's well being," said Rep. Fortenberry.
The election is one week from Tuesday. That's when we'll hear from Fortenberry's challenger, Korey Reiman.