CDC releases new school reopening guidelines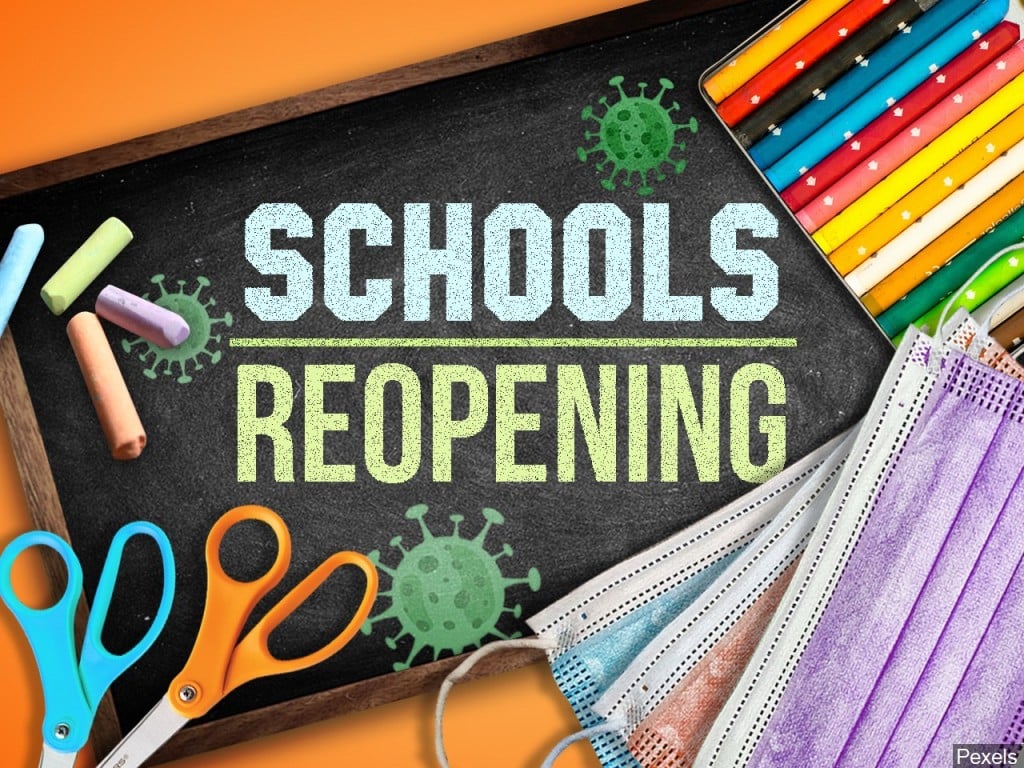 The CDC has released new guidelines for reopening schools, regardless of the risk of spread in the community.
Recommended strategies included:
The risk of spread will likely be lower for in-person learning at the elementary level versus the middle or high school level.
High-risk students or families should have the option to learn virtually.
In-person learning should be prioritized over extracurricular activities.
Schools are encouraged to practice cohorting which minimizes contact between classes or other set groups.
Staff and teachers who are high-risk should be provided a virtual option.
For in-person learning, masks should be required and social distancing rules should be followed. General guidelines like hand washing, cleaning and quarantining remain.
The CDC describes vaccinations and testing as "additional" layers of protection.
"Access to vaccination should netherless not be considered a condition for reopening schools… even after teachers and staff are vaccinated schools need to continue mitigation measures for the foreseeable future."
Read the CDC's full recommendations below:
Operational-Strategy-for-K-12-Schools-through-Phased-Mitigation