Celebrating CMSgt Tyrone Bingham through NE Air National Guard retirement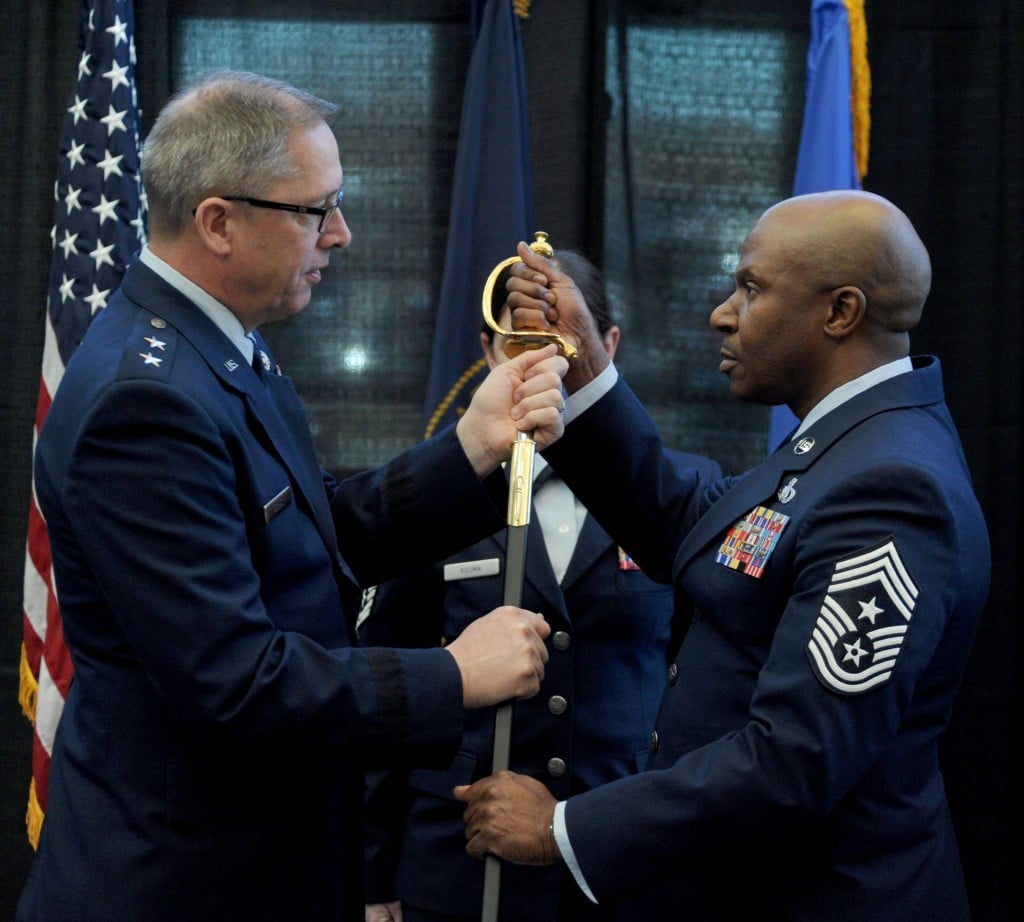 Chief Master Sergeant Tyrone Bingham began his service with the air force in 1995 in Nashville, Tennessee, and made his way here into the air guard in 2005, where he is now completing his 24 years in total.
"What attracted me about the Nebraska air national guard and army national guard was the stellar reputation that the state has always had with it's performance," State Command Chief of Nebraska Air National Guard, CMSgt Tyrone Bingham said.
He served two separate deployments in 2008: one in Qatar and one in Afghanistan.
The transition from a disciplined and structured military civilian to a more relaxed civilian life is a struggle he is learning to face..
"This transition program helps us to interview, it helps us to do resumes, it helps us to transition, it helps us to dress for success," Bingham said.
Staff Sergeant Carmen Ruiz's job is to help retirees transition smoothly and says the trick to retiring is to make sure they stay active.
"A lot of people, once they retire or they leave the service, they're at a greater risk for things like obesity, heart attack they start to kind of relax a little bit more, and so we try to remind them that it's actually good to maintain the discipline and that hard work ethic that they learned," Retirement Services of Nebraska National Guard, SSG Carmen Ruiz said.
So, aside from teaching part time at Wesleyan University and pursuing a PhD, he expects to take up a traveling hobby with his dog.
"The plan will be to go to either Montana or Wyoming, maybe Yellowstone national park, spend some time out there and enjoy nature, watch the animals because I'm an animal lover," Bingham said.
Once military retirees reach age 60, they can receive their benefits.
Chief Bingham feels complete in this aspect of life and is ready to serve in the next stage.
For those who are retired from 20 or more years of service and have questions about their selves or their spouses benefits, you can call the National Guard office at 402-309-8162.