Center for People in Need kicks off annual holiday toy drive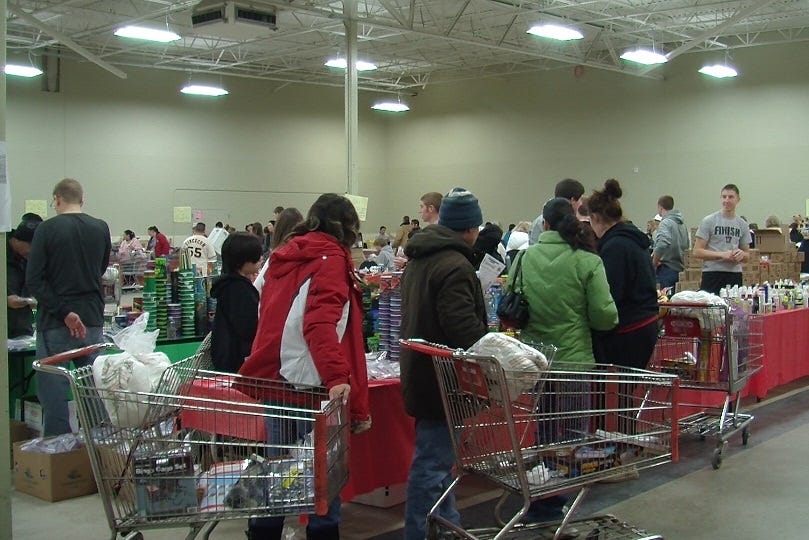 By: Lauren Fabrizi
lfabrizi@klkntv.com
The Center for People in Need kicked off its annual holiday toy drive Saturday.
One could see hundreds of families lining up around the center as early as 6 a.m., eager to start picking out Christmas presents for their children.
"I like how you get to get free gifts from each section," Banaz Ahmed said.
The center has held its Toyland for Kids drive for 10 years. Organizers said they expect to provide for about 3,000 families by the time it's over on Monday. That'll make nearly 11,0000 children happy Christmas morning.
But this year, Beatty Brasch of the center said they are down in donations and need about 2,500 more gifts to meet that goal.
"I'd just hate for a family to walk out without any presents for Christmas," Brasch said.
Brasch said, if need be, families will have to leave with fewer gifts so there's enough for all families who come through.
So far, the center has seen about 3,000 kids leave with the perfect gift to set underneath the Christmas tree.
"One of us gets to put the star on top of the Christmas tree," Ahmed said.
But many families said it's not about the presents at all. It's about being around the ones they love the most.
"It's all about family and being together for us," Dean Jones said. "I don't need anything from my boys as long as I'm with them for Christmas."
The drive will run Sunday from 12 to 4 p.m. and Monday from 2 to 7 p.m.
The center is still asking for donations. If you would like to help out, you can drop off donations at the center at 3901 N. 27th Street.