Church services closing across communities to fight spread of COVID-19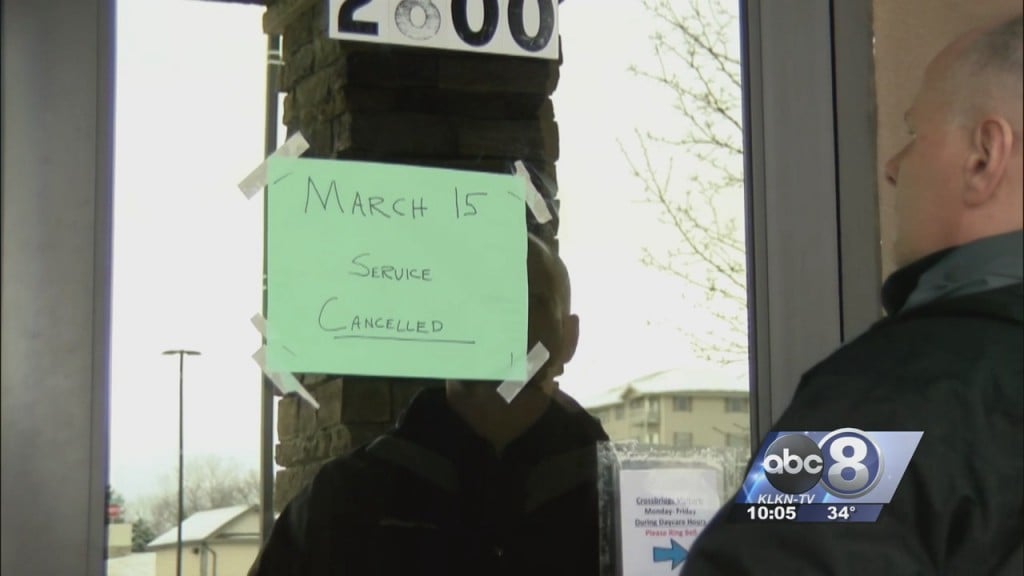 Churches and other places of worship across the country are closing temporarily due to the coronavirus outbreak.
"This hits every church across the country. God says, 'for I know the plans I have for you, plans to not harm you, but for you to prosper,' and the first thing I thought of was boy god you've got a flutter for the dramatic," said Kent Taylor, a CrossBridge Christian Church Core Team Member.
Speaking of dramatic times, the spread of coronavirus is beginning to impact the religious community, at places once established as sanctuaries for all.
"This is our sanctuary, we usually have 50 to 150 people in here, it'll be strange to come in Sunday morning and it'll be quiet," said Taylor.
At CrossBridge church in North Lincoln, "It's hit us at a very difficult time because we have been without a Pastor here at CrossBridge for three years and we had our new pastor coming in tomorrow, march 15th was going to be his first Sunday. We had an open house, a reception planned," said Taylor.
Placing their services on hold, it's due to that universal concern to keep those vulnerable community members safe.
"We have some elderly folks and we thought it was a right decision to make, and so it was very difficult for us to have to say, to let them know we're not going to be having our service tomorrow," said Taylor.
The recommendation came in from the regional offices of the Christian Church saying for all churches to reconsider holding services until further notice, some of which may even have to innovate.
"The famous last words of any church is 'oh we've never done it that way before,' you know, so you need to look at everything. You shake hands, some traditions pass the peace, they are engaging each other shaking hands. Do you change now? Do you rub elbows now? Do you just greet each other? Do you do an acknowledgment in some other way? And as I mentioned, you have to take a look at communion as well. We come to church, it's a safe place and we need to make sure that it is sanitary now as well," said Taylor.
Churches across the nation are looking to hold their services through a live stream, so that members can view the services at home for the duration of the outbreak.