City Council bans signs, outbursts at all future meetings
Lincoln city council members have now officially banned what some are calling 'disruptive behavior' during meetings.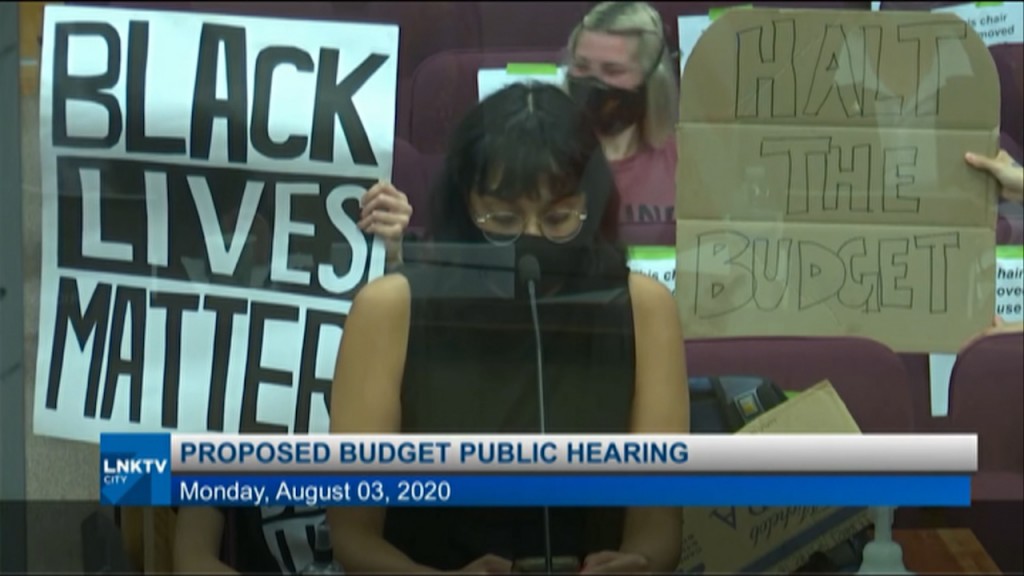 Monday evening, Lincoln City Council voted to approve an ordinance proposed by Councilman Roy Christensen, and later substituted by Councilwoman Sandra Washington, to ban vocal outbursts and signs from all future meetings.
"Testimony is not the only way to get a message heard, there's email, there's phone calls and I also believe that signs are a way to get a message heard," said James Michael Bower, who voted against the ordinance, during Monday's meeting.
"It's unacceptable," said Tammy Ward. "We've been accused of not having control of our chambers and I think that's correct."
"I want everyone with something to say to be able to share their thoughts, opinions, and testimony without interruptions both audibly and visibly," said Washington Monday evening.
Since the end of May, city council has seen large numbers of citizens speaking during the public comment portion of the meetings, many of them bringing large, colorful signs that can be seen on the the chamber cameras, which live stream to YouTube.
"The signs were getting in the way of people being able to focus in on the person who was actually addressing council," Washington tells Channel 8 Eyewitness News reporter Marlo Lundak on Tuesday.
"I think its important for everyone to have an opportunity for their voice to be heard, their voices their opinions, their testimony to be heard without interuptions, distractions, whether thats a visible distraction or an audible distraction," she says.
Councilman Bennie Shobe was the second member who voted against the ordinance, saying he struggles with it.
"Jostling of signs, outbursts from the community, I found it annoying, a little bit consulting but I am concerned. It's for one or two nights a month for just a few minutes that we have to endure this," Shobe said Monday evening. "I'm struggling with us establishing a rule that constrains speech of people who attend these meetings."
Coucilman Bowers following Shobe's comments.
"I can't be supportive of the ordinance overall because I struggle with limiting people's ability to get their message and their voice heard to their elected officials and decision-makers," Bowers said.
Washington says she wants to hear people's voices, but also wants to be able to focus on their message.
"I support protest, everybody has the right to freedom of speech, freedom of expression and if you just put your signs down before you come into chambers, please pick them up as soon as you leave chambers and let your voice and your expression be seen that way," Washington said Tuesday.