C and L Dairy Sweet a year later: Tastee Trailer fills in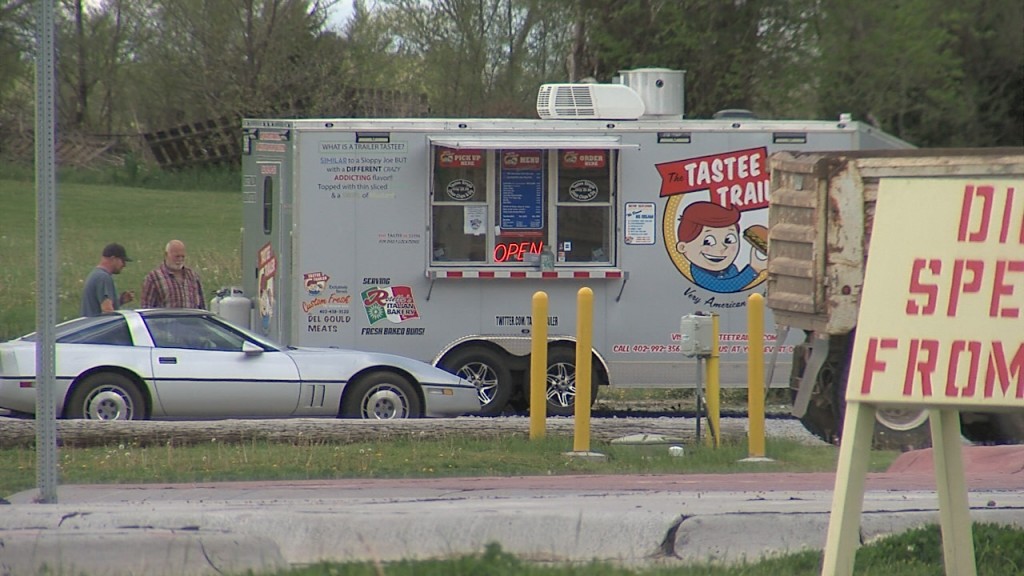 It's been a year since the aftermath of the EF2 tornado that wiped out the beloved C&L Dairy Sweet stand on West Coddington, and now in its placement is the Tastee Trailer.
"Every time I would come over to mow the lawn or something I'd feel this was so lonesome over here, and so we approached the Tastee Trailer the Spring earlier and he said well yes I'll come over and try it," said Clarice "Hap" Loomis, owner of the former C&L Dairy Sweet.
Loomis leased the location to the Tastee Trailer, another local food vendor. The Dairy Sweet existed at this very spot for 40 years before the building was lifted from its foundation. Hap said even all six of her grand kids had worked at the stand but the tornado incident forced her to retire.
"I'm just so glad that they got out of the little building and went over to the cellar in the house, and my daughter was working and my granddaughter was here and they said it wasn't even 2 or three minutes, and it was over, and they looked out and I had gone home for supper and they said mom don't come over here, the Dairy Sweet is gone, and I says well what are you talking about gone? It's gone. My husband is coming over to pick you up and he'll bring you over. And I was shocked," said Loomis.
"Well a year later you think back and you're just very blessed that no one was injured and you can always replace a building or move forward and start something else. I have been very fortunate that I've had more time to spend with my family and also to play golf," said Loomis.
The entire family even pitched in in cleaning up the mess after the event.Regulations say the new storefront has to be a mobile one, and there's even been a discussion of Loomis' granddaughter building her very own ice cream trailer called C&L to bring back the all-time favorite lemon cone that has been missed all this time.