Community organizations are matching donations to The Gathering Place through the new year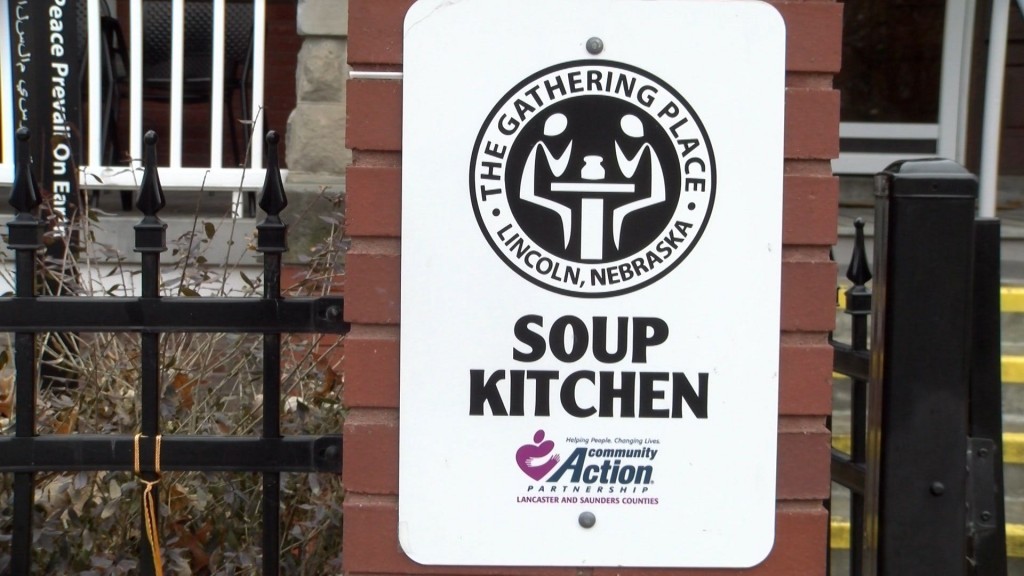 It's the time of year for giving back, and community partners with The Gathering Place, located near 14th and E street, are going to make donations go even farther.
"If you are thinking about being charitable around this time of year, today is your day to do it. You will get the most bang for your buck today if you donate to The Gathering Place it is matched dollar for dollar. That is an incredible way to give back to your community," said Lisa Janssen, Program Administrator with The Gathering Place.
The Gathering Place is partnering with a plethora of organizations to make it happen.
These sponsors include Union Bank & Trust, Walmart, First State Bank of Nebraska and more!
"Just to give you an idea of the need, we served over 29,000 meals this past year to people that were hungry. We don't see that need decreasing, we only see it increasing and that is why donations are so important and so appreciated," said Janssen.
So far, donations from the community and sponsors have totaled over $60,000 dollars.
Every cent will be going to a good cause.
"It goes to the food, to the building maintenance and making sure that our services are delivered to the people in need. Over 40,000 people in Lincoln are described as food insecure, that's a lot of people," said Janssen.
The Gathering Place was founded 36 years ago.
It is located in one of Lincoln's highest poverty neighborhoods, just two blocks south of the Nebraska state capitol building.
This time of year is an especially busy time at the gathering place. Support from the community is needed to keep pace with the significant demand for hot meals.
"We would just love to see our community come together and help us reach our goal," said Janssen.
The Gathering Place is currently $3,000 short of their goal… And it is not too late to donate!
You can head to their website at www.communityactionatwork.org to learn more!