Crete firefighter returns home after months long hospitalization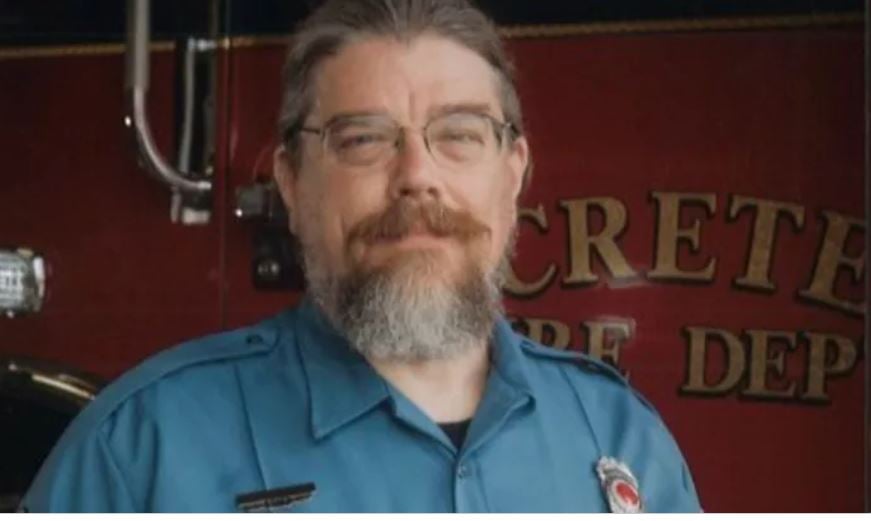 LINCOLN, Neb. (KLKN) After being badly burned fighting wildfires in October of 2022, a Crete firefighter was finally able to return home Friday. The Crete community was sure to let Brad Elder know how much he was missed.
The Crete Fire Department and students and staff at Doane College, where Elder is a professor, came out to give him a big welcome home.
The volunteer firefighter was elated over the outpouring of support.
"Did you see how many people were on campus? That got me teared up again," Crete Fire Chief Tod Allen said. "Just seeing how much support he had with all the kids coming out of the classroom. This is a great day!"
Kate Marley, who is a Doane Professor says, "It means so much to us to show how much we care, how much we've been missing him and how much we want him to heal and come back and how grateful we are for everything he does."
Elder was badly hurt during the huge wildfires the burned in southern Lancaster county in October of 2022. He was rushed to the hospital with burns to his left hand, legs and back and had to undergo several surgeries.
After 90 days, Elder was told he could finally go home.
On the edge of town, he climbed into a Crete firetruck that would take him to his house. But Elder had no idea about the big crowd waiting for him around the block.
"It was a little overwhelming at first," Elder said. "I thought ok, I can do this. Were just going to my house and then they turn to go into campus and there's all my colleagues and students. That was amazing, I cried through most of it."
Elder who runs the prescribed burn program at Doane says he will go back to teaching next Tuesday; no doubt with a new perspective on life after beating the odds.
"I've been so lucky. I should have died in the fire," Elder said. "My buddy said I disappeared in a 25 foot wall of fire and walked out. And now 96 days later, I walked home. That's an insane amount of luck. The right crew, the right people, all at the right place the right time."