Doctors answer questions surrounding COVID boosters and a new anti-viral pill to treat COVID
Some promising news when it comes to where Nebraska stands in the fight against COVID-19.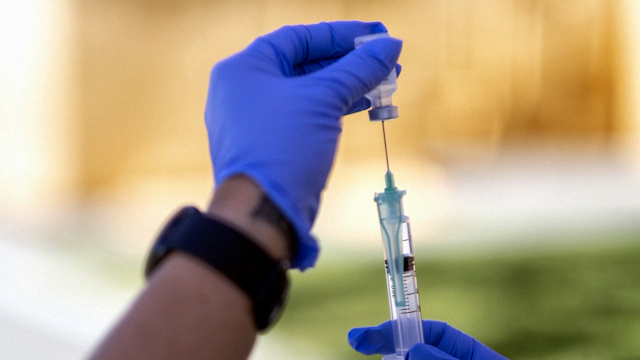 Lincoln, Neb. (KLKN)-Some promising news when it comes to where Nebraska stands in the fight against COVID-19.
"The fact that we've been stable, to me is hopeful we're not going to have that spike that we had last year, because we have a lot more vaccinated people this year than last year," Dr. David Quimby with CHI said.
There's a stable number of COVID patients, though higher than doctors would like, it's still a good trend overall.
On top of that, the medical community is making strides in a number of aspects. Including COVID-19 booster shots.
The Pfizer booster has already been approved and doctors believe a Johnson & Johnson and Moderna one will be here soon.
"I have a feeling it'll be pretty similar to what we had with Pfizer," Dr. Renuga Vivekanandan with CHI Health said.
When it comes to how soon we might see vaccines available for kids 12 and under, trials are going good which means they could be right around the corner.
"I'm very, very hopeful that they will give emergency use authorization for kids 12 and under for Pfizer," Dr. Vivekanandan said.
Another promising thing on the horizon is a potential new treatment for COVID-19. An anti-viral pill made by Merck that could be prescribed to patients at home.
"It would be great if we had something for COVID that was like tamiflu. For people who have influenza, that is a pill readily available, and you don't need to be in the hospital to receive it," Dr. Quimby said.
The drug course consists of — 4 pills taken every 12 hours — for 5 days — beginning soon after testing positive.
The trial included 775 patients with mild to moderate COVID, who had at least one risk factor for severe disease.