Dozens gather to remember and honor first responders
The Lincoln Elks held its annual first responder's dinner on Saturday night.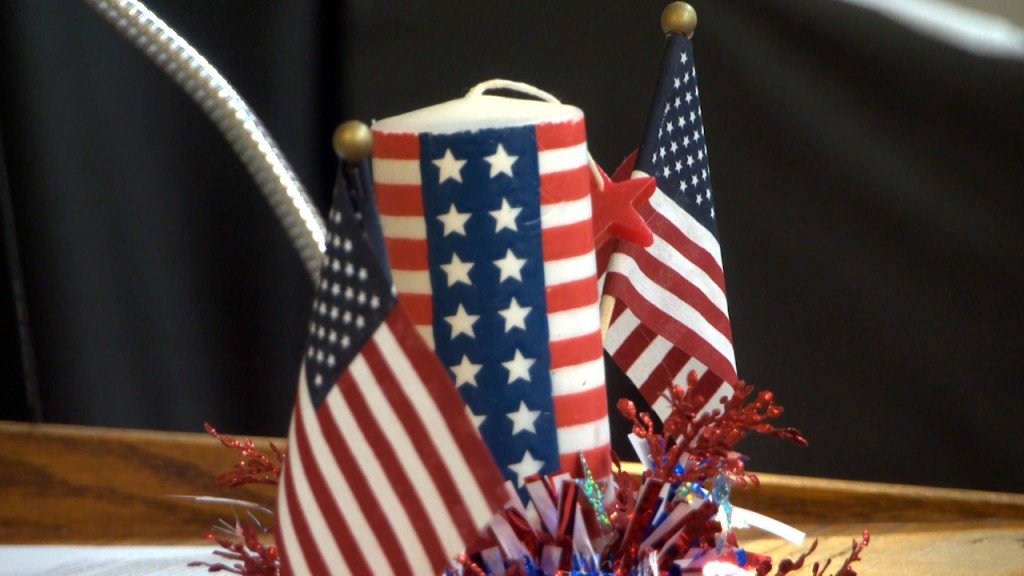 LINCOLN, Neb. (KLKN) – Dozens gathered to honor and recognize current and fallen officers for their service to the community on Saturday. The Lincoln Elks held its annual first responder's dinner.
"If there's anything we can take from this, it's we owe them everything we have just like the service men that fought overseas for us," Lincoln Elks Larry Bratt said. "They gave us our freedom. These are the people that keep our freedom."
Nebraska State Patrol trooper Jamieson Brown, Lincoln Police officer Joshua Fullerton, Lincoln Fire and Rescue Captain Bob Poe, University of Nebraska-Lincoln officer Caleb Gose along with fallen officers Investigator Mario Herrera and Deputy Troy Bailey were all recognized for their outstanding commitments to the community.
Brown was highlighted for his work within patrol and traffic services. In 2020, he compiled 24 felony arrests and 67 drug and alcohol violations.
"That's the true unwavering, dedication that Jamieson shows," Lieutenant Kaleb Bruggeman said.
Fullerton has worked in the canine unit. He was recognized for his help with junior officers. He once bought a victim of domestic violence a hotel room, so she could have a place to sleep when she had no where to go.
"We very much appreciate his leadership, competency and compassion." Acting Assistant Chief Jason Stille said.
Poe has worked in logistics for more than 20 years. He is known for answering every call to come in and help.
"He's an outstanding employee," Chief Kendall Warnock said. "He always answers the call when he came in. He's a humble guy."
Gose has served on the UNL force for just three years and has already left an indelible impact.
"The skill sets which Caleb exhibits at this point in his career…they model those of our veteran officers which makes his performance that much more commendable," Captain John Baker said.
Loved ones of Herrera and Bailey accepted medals and certificates of service.
"I guess all I want to say is, between the 12 days that Mario was with us, he did it for us, he did it for the community," Mario's wife Carrie said. "We all came together. He definitely left a mark on us."
Speakers told stories of their time with the two individuals and the impact they left on the entire community.
"He loved his family a ton, and he talked about them a lot," Chief Deputy Ben Houchin said. "I'm more than proud to announce Deputy Troy Bailey as the Lancaster County Deputy Sheriff of the Year."