Computer mishap causes tornado sirens to sound in Lincoln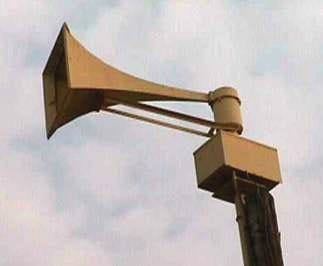 By: Lauren Fabrizi
lfabrizi@klkntv.com
Many people in Lincoln woke up early Tuesday morning to the sound of blaring tornado sirens.
"Heard a really weird noise," Daniel Goodwin said. "Had no idea what it was!"
"Startled me for sure, woke my dog up," Jade Vankley added.
Emergency Management officials said there was a computer mishap at the 911 dispatch center. A fire call was supposed to go out to LFR but instead, the dispatcher activated the sirens.
"When he clicked the mouse button to advance to that screen it stayed on the Emergency Management screen," emergency manager Jim Davidsaver said. "So when he sent that tone alert, rather than sending that tone just on Lincoln Fire channels, he had activated the sirens."
Sirens are tested throughout the county once a month, given temperatures are above freezing, to ensure they're working. There's 117 of them grouped into five different zones. The bulk of them are in Lincoln.
Emergency Management has reign over them. But if necessary, the 911 dispatch center can sound them.
"They just get authorization from me," Davidsaver said.
Both the 911 dispatch and emergency management centers have the same software to activate them. But in times of severe weather, dispatchers from those agencies work from the emergency management building.
"We're ahead of the curve so to speak," Davidsaver said.
The sirens will sound if the National Weather Service issues a tornado warning in Lancaster County or if at least two trained storm spotters confirm tornado activity.
Technicians with the 911 dispatch center are investigating whether human error or a software glitch caused the mishap Tuesday morning.