Exclusive Interview With Cassandra Briggs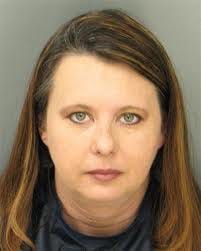 Cassandra Briggs's sentence doesn't officially begin until the first week of June, but tonight she spoke with Channel 8 exclusively about what led her to take the money and the lesson she hopes others will learn.
She said she and her son's medical bills were piling up and she began to feel desperate.
She also said what she did was very wrong and her guilt is horrible.
In just eight short weeks, Briggs will begin serving her two to five year sentence for felony theft. She could be out after a year.
In January, the former officer pleaded guilty to stealing more than $9,000 from the "Santa Cop" program: a charity she'd been apart of for 16 years.
That's also as long as she'd been on the force.
She said, "Every time I see a police car, I tear up. I miss it terribly. And it's not as much the job, it's the people."
She said although it's not an excuse for what she did, she was under tremendous stress at the time.
She said she was being sued for medical bills–not only her own but also those of her son who suffers from a rare genetic disorder which has left him nearly blind.
The bills were adding up by the thousands and she said she was threatened with having her driver's license taken away as a result.
"That kind of made it the perfect storm for me," Briggs said. "Because I knew either way, I was going to lose my job."
She'd also been caring for her ailing father, former police captain Jon Briggs who passed away last week.
She said the pressure became too much to bear. Looking back now, she wishes she would have asked for help.
"I think if I would have reached out to my family or anyone in the union, the police department, I think I would have gotten help," she said.
She said the reality of going to prison is both scary and always on her mind. However, the guilt she carries is much worse.
"As easy as it is, you know, to just write that check and make whatever go away you think is so terrible in your life, nothing is more terrible than the guilt you feel," she said.
At this time, Briggs doesn't know who will be caring for her son, it is something she worries about. But she's confident it will work out.
Again, she reports for her sentence in June.