Expert weighs in on visiting vaccinated loved ones
Several families are anxious to see their vaccinated loved ones. Is it safe? Channel 8 spoke with a health official on the topic.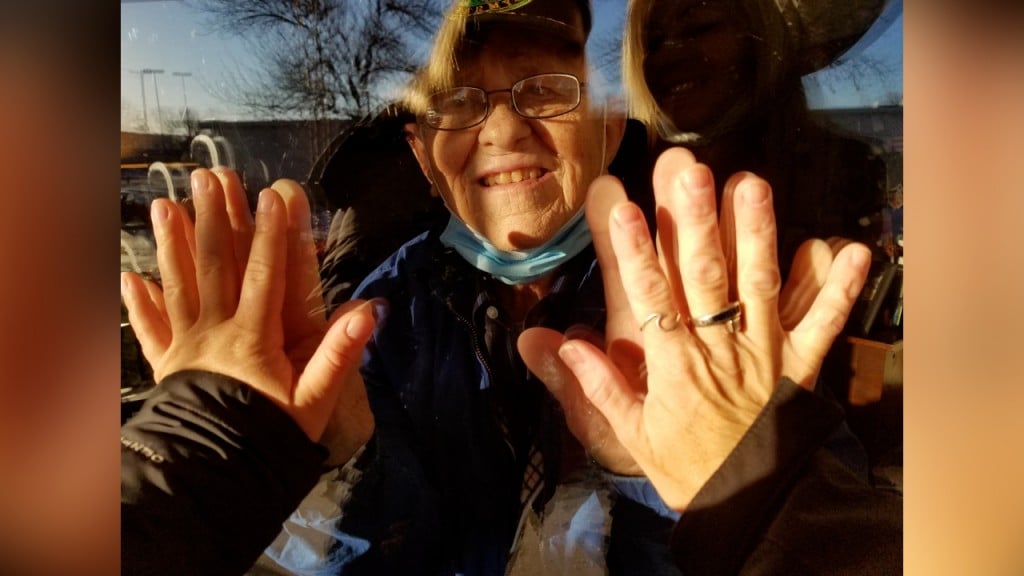 LINCOLN, Neb. (KLKN) – If you're older and have received the first dose of the Moderna or Pfizer vaccine, you may be wondering if it's safe to see grandchildren and other loved ones. Channel 8 spoke with an infectious disease specialist to hear his thoughts.
CHI Health at Creighton University Medical Center's Dr. David Quimby said 10-14 days after getting your first dose of the vaccine you will have some protection. One week after the second dose, the efficacy is around 95 percent. Quimby said researchers have done studies on the effectiveness of getting that second dose.
"We know that if you have 100 people who got both doses of the vaccine, about a week after that very few of them would actually become clinically sick with COVID," Quimby said. "The ones who did in the studies tended to not have severe infections."
Quimby said researchers still don't know how many people could possibly have asymptomatic infections after the second dose.
For those with loved ones in care facilities, the fact that there's even a vaccine, gives them hope.
Omaha resident Peggie Hoeft was a caretaker for her father for five years. A year ago, she made the decision to place him in Havelock Manor, an assisted living facility in Lincoln. Hoeft said it was one of the hardest decisions she's ever made.
The past 10 months have been filled with window visits and video calls. Three weeks ago, there was a light at the end of the tunnel. Her father got the first dose of the vaccine.
"We can finally see the end of the madness and we can see where we're finally going to be able to hug him again," Hoeft said.
She knows there's no guarantee if she'll see her father face-to-face or what visits will look like once he gets the second dose. She knows they have made progress. Hoeft praised the employees at Havelock Manor for how they have handled the virus.
"I will say that this has been very rough on him. We have seen personality changes. We have seen depression. He can't wait for us to be able to come in and see him."
Quimby suggests playing it safe until a majority of the community has been vaccinated, and continue to wear a mask and practice social distancing.
"Having a vaccine, especially just your first dose, is not an excuse to open up your bubble to the big wide world," Quimby said. "It's not perfect. It's pretty good, but it's not perfect. It has not been really studied yet to see if you can still—even if you're not sick yourself, pass things a long to other people."
As of Wednesday, only about one percent of Nebraskans have received both doses.