FDA approves first COVID-19 vaccine
The Pfizer vaccine will now be marketed as Comirnaty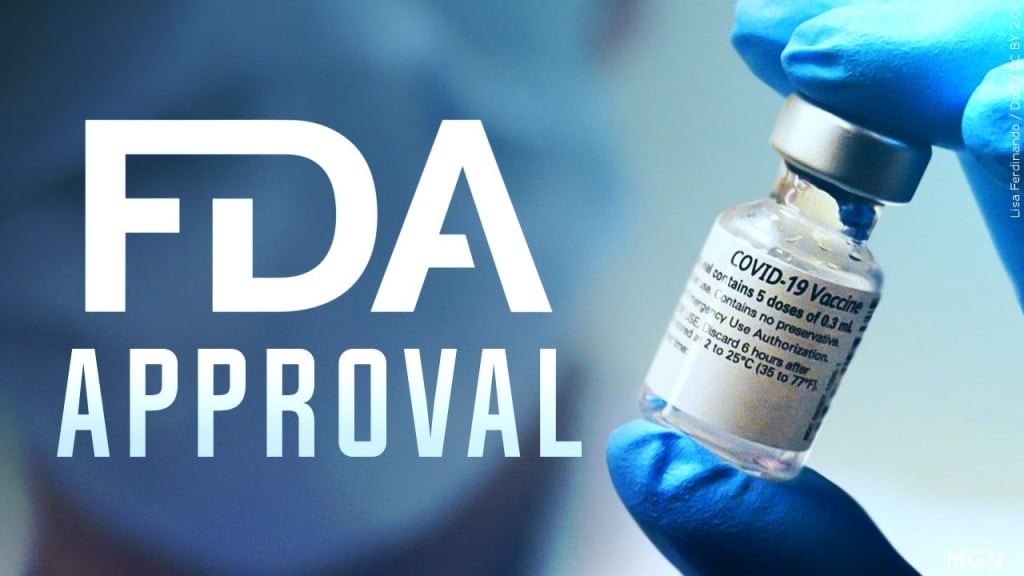 LINCOLN, Neb. (KLKN) – As of Monday, Pfizer-BioNTech is now the first FDA-approved COVID-19 vaccine. The vaccine will now be marketed as Comirnaty, for the prevention of the virus in individuals 16 and older.
Albert Bourla, the Chairman and Chief Executive Officer at Pfizer, released a statement explaining the approval came based on longer-term follow-up data submitted that confirms the efficacy and safety profile of the vaccine. Hundreds of millions of doses of the vaccine have been administered in the U.S. since December of 2020.
"I am hopeful this approval will help increase confidence in our vaccine, as vaccination remains the best tool we have to help protect lives and achieve herd immunity," said Bourla.
The vaccine continues to be available under emergency use authorization (EUA) for individuals 12 through 15 years of age and for a third dose in select individuals that are immunocompromised.