Firework stands open in Lancaster County for 4th of July season
Firework season is in full swing - stands in Lancaster County are officially open for purchasing.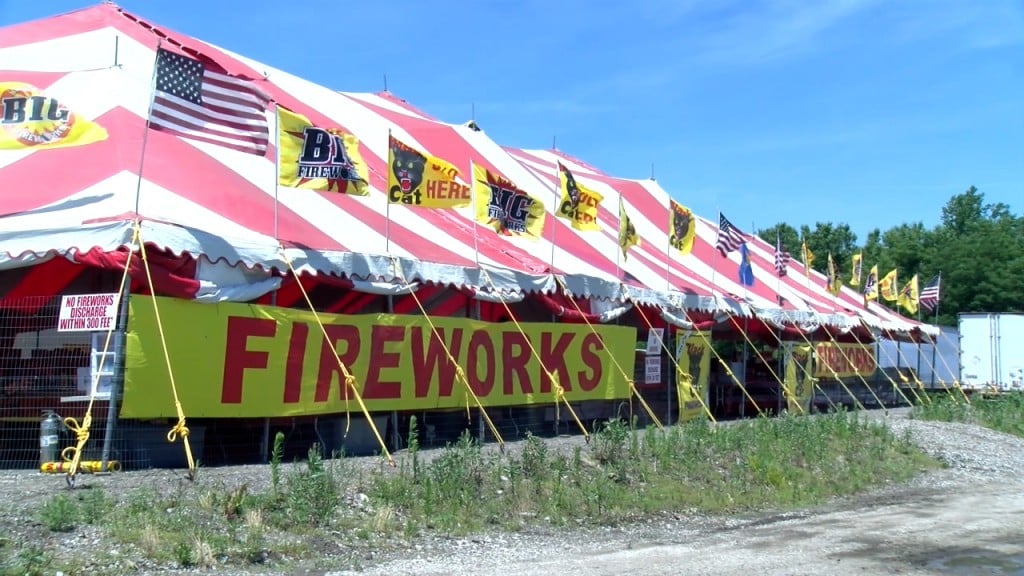 Thursday kicked off the official start of firework season, as firework stands across Lancaster County opened up.
"Already been having people come in left and right, as we were setting up the last few days we had tons of people showing up too asking if we're open," says Aaron Williams, with the Black Dragon Fireworks tent in Hickman.
Major firework shows around the city have been cancelled due to COVID–19, including Lincoln's yearly Uncle Sam Jam and Seward's annual 4th of July celebration.
Because of this, the focus this year is on helping the 'backyard parties.'
"We sell all these giant boxes that are called 500 gram cakes, and we try to help out the back yard shows so every year we have a deal on those," Williams says.
His best piece of advice for those looking to impress this 4th of July season – variety.
"Start anywhere from fountains to shells, the actual box cake that shoots the different shots, have smoke have firecrackers, I mean just do the whole thing."
For those disappointed about cancelled public firework shows, Williams says not to worry, because next year will be bigger and better.
"The block parties will probably be out of control, the demo shows like ours next year I can guarantee it will be the best demo show we've ever put on. So I think next year's season is going to be a special season."
Williams also says for those concerned about COVID–19, they are doing online orders and curbside pickup for the first time.
He also tells those who are buying fireworks, to be careful, follow the rules and always be considerate of your neighbors.
Black Dragon Fireworks online reservations as well as hours and locations can be found here.