First round of snow arrives Saturday morning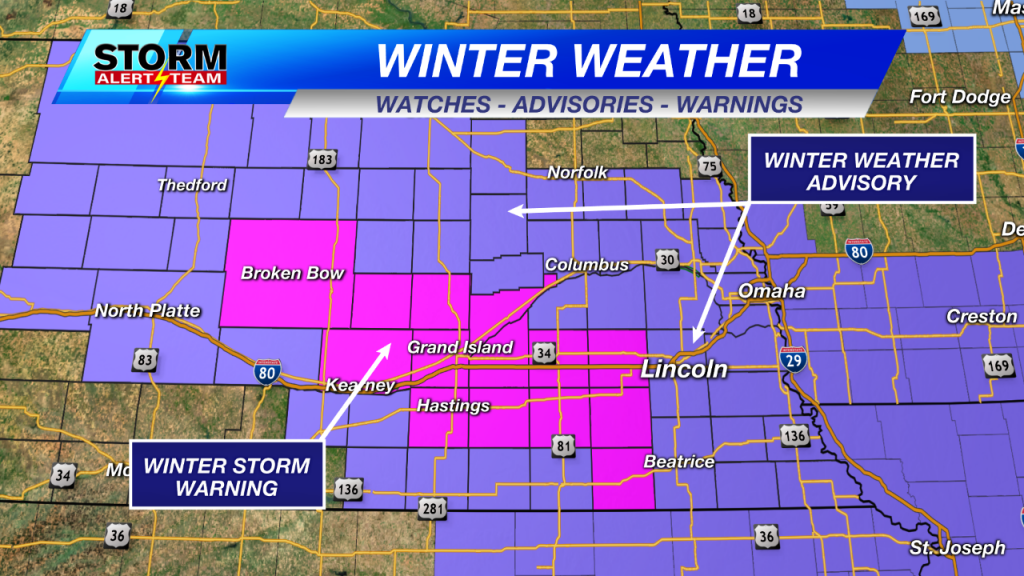 Who is ready for more snow? After already receiving over 33″ in Lincoln this winter we've got three more rounds of snow coming to southeast Nebraska over the next three days. Round one arrives early Saturday morning.
A "clipper" is diving southeast out of Canada Friday evening. It will slide down the eastern side of the Rockies, passing over Nebraska Saturday morning.
A couple things to note with this storm. We've got much cooler air in place and "clippers" tend to squeeze every ounce of snow out of the air, and do it with efficiency. Because of these reasons this storm has the potential to outperform what computer models are suggesting.
Typically a snow storm will produce snow at a 10 to 1 ratio. Meaning, 10 inches of snow for every inch of water. I think this system will produce snow at a higher rate. Upwards of 17 to 1 to as much as 24 to 1. This should equate to higher snowfall totals.
At this time I think there could be a narrow band of heavy snow produced. Heavy as in 4″ to 7″ inches (locally higher possible). There remains some questions as to the exact location of the band. The image above shows my thinking as of Friday afternoon. Keep in mind, this could easily shift east or west 75-100 miles, which would have a big impact on who gets how much.
The snow should quickly wind down by 10 a.m. to 11 a.m. Saturday morning.
We'll also need to watch out for the wind Saturday morning near dawn. Winds may gust 25-30 mph for a couple hours, reducing visibility due to the "fluffiness" of the snow.
– Chief Meteorologist John Dissauer
Follow John on social media:
Twitter: @JohnDissauer
Facebook: /DissauerWx