Fmr. Mayor Helen Boosalis Dies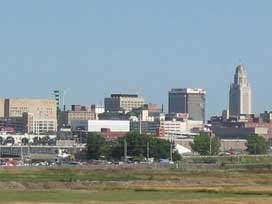 A Lincoln legend has passed away. Former Mayor Helen Boosalis died Monday morning, after a short battle with a brain tumor.
We hear from family and colleagues.
Many people will remember Helen Boosalis as Lincoln's first female Mayor.
But today we sat down with her daughter and current Mayor Chris Beutler, and one thing is very clear.
Helen Booslais is more than just the woman who paved the way for women in Lincoln politics.
She was born in Minneapolis, but she made her name right here in Lincoln.
"She wasn't so much a political animal; she didn't get in politics for its own sake it was a tool for her to work on behalf of people," Daughter Beth Boosalis Davis said.
Helen Boosalis was elected Lincoln's mayor in 1975 after serving 16 years on City Council.
And not only was she the first female Mayor here, she was the first woman to hold the seat in any city with more than 100,000 people.
She held that spot for eight years and in 1986, she ran for Governor against Kay Orr. It was the first time two women ran for Governor anywhere.
That election, she lost, but it didn't tarnish her reputation.
"She was and always will be looked upon as one of Lincoln's great civic leaders Helen's styles was an inspiration to everyone," Mayor Chris Beutler said.
One thing close to Boosalis's heart, Lincoln's trails.
In 2005, the Helen Boosalis Trail was named in her honor, near 38th and Highway 2.
It's a legacy her daughter tells us she knows will live on.
"Parks are something used by the people and she loved making more parks available to families children and everybody who lives in Lincoln," Boosalis-Davis Said.
"It just thrills me when I know this biker walker will be used because I used to use it when I could walk pretty well I'm honored to have my name on this trail," Helen Boosalis said in 2005.
Both Senators Mike Johanns and Ben Nelson released statements Monday remembering Boosalis.
Nelson, you may, know was the chairman for her Gubenetorial race in 1986.
As of right now funeral arrangements are still pending.