Shawn Eichorst's son appears in court on sex assault allegation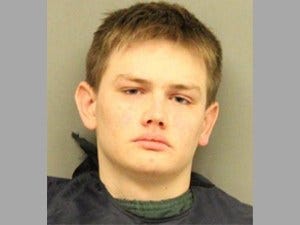 Posted By: Channel 8 Eyewitness News
8@klkntv.com
Jack Eichorst's attorney, Sean Brennan, issued the following statement on behalf of the Eichorst family to the media Monday night:
"Jack is an amazing boy whose compassion, character, and giving heart, are admired by his loving parents, family and friends. His autism has never slowed his passion for life or his trust in others. Thankfully he is now home and I ask that the public respect the family's privacy during this difficult time."
---
The son of former University of Nebraska-Lincoln Athletic Director Shawn Eichorst appeared in court Monday afternoon.
Eighteen-year-old Jack Eichorst is accused of sexual assault.
The state has not yet filed charges.
During Monday's hearing, a Lancaster County Court Judge set Eichorst's bond at $25,000, with a stipulation that he not be around any person under age 16 and that he must always be around a parent.
According to a court affidavit, the victim reported he was sexually assaulted to a school counselor on October 26th. The victim said the acts were not consensual.
The affidavit went on to say he victim and Eichorst engaged in electronic communications, where Eichorst acknowledged and apologized for the assault.
Eichorst was interviewed at the Lincoln Police headquarters on November 3rd, where he waived his Miranda rights and admitted to the assault, but said it was consensual.
The court said the alleged assault happened when a parent was home.
Eichorst's arraignment is set for November 17th at 2 p.m.
---
The son of UNL's former athletic director was arrested..
18–year–old Jack Eichorst has been accused of sexual assault.
He's the son of former UNL Athletic Director Shawn Eichorst.
On October 26th, Lincoln police took a sexual assault report involving two minors which occurred in Lincoln.
LPD says on November 3rd, after conducting follow ups on the case, the criminal investigations unit took Jack Eichorst into custody and lodged him at the Lancaster County Jail.
Police will not release any other information..
LPD says Eichorst is set to appear in court on Monday.