Frost family talks life and legacy of Larry Frost following his death
The Nebraska hall-of-famer, former Husker and dedicated coach is being remembered by family and the sports community following Wednesday's news of his passing.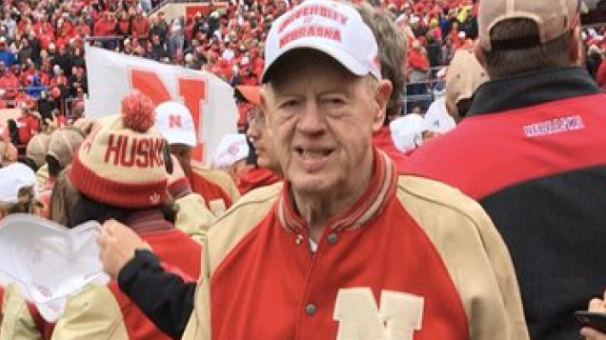 The Nebraska sports world is mourning the loss of legend Larry Frost, a decorated high school athlete and coach, as well as the father to two successful sons, Steve and Scott.
"There are very few influences you have in anyone's life that's greater than their father," says Larry's oldest son, Steve.
Larry died Wednesday after battling cancer. The announcement was made on Facebook and Twitter by Steve.
"We're a very, very tight-knit unit and my dad was a very involved father, very devoted father, and not just on a high level, kind of all the way through into his very core," Steve tells Channel 8 Eyewitness News reporter Marlo Lundak.
Larry was a star high school athlete in Malcolm – scoring 121 career touchdowns in football, including nine in one game.
He also set records in basketball as a leading scorer, as well as medaling in state track. After high school, Larry was recruited to play for the Huskers under Bob Devaney in the late 1960s.
In 2019, he was inducted into the Nebraska High School Hall of Fame with his son, Husker football coach Scott Frost.
"Dad deserved it in his own right," Steve says. "It meant everything and it meant everything to dad. In retrospect, as I look back on it, its a very good thing he went in when he did. If we waited another year, he wouldn't have been around to see it."
Larry coached more than half a dozen high school football teams in Nebraska, including both his sons at Wood River. He ended his career at Parkview Christian in 2013.
Throughout his coaching career and through 50 years of marriage, his wife Carol was always by his side.
"It's kind of remarkable. I found it really hard to find a picture of Larry without Carol, they hardly exist. I was able to find about two or three of them just because Carol took them. My mom and dad were inseparable."
Steve says the way he and his brother Scott live is a reflection of their dad and an example for their children.
"A lot of the way we manage our lives, our parenting, I know the way Scott manages his team are direct legacies of my dad. He never yelled at people. Didn't swear at people. Used humor to motive and realized that it's OK to care and sometimes it's OK to wear emotions on your sleeves and get all in emotionally and that's what my dad was."
Larry is survived by his wife Carol, his sons Steve and Scott, and their families which includes five grandchildren.