Fundraising goal reached for Lincoln's 'Honor the Fallen' memorial
After a significant donation from Sandhills Global, LPD & LSO will have a new memorial in front of the Hall of Justice next fall.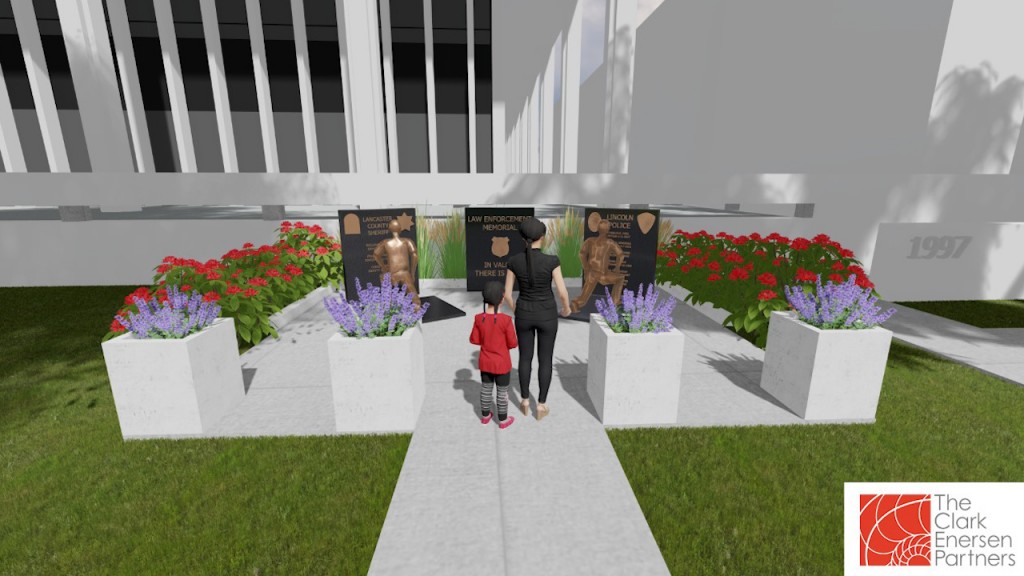 For close to two years, the Lincoln Police and the Sheriff's Office have been raising funds to put up a memorial in front of the Hall of Justice.
"It's an outdoor memorial for fallen Lincoln Police Officers and Lancaster County Sheriff's Deputies, it's a place that will be public so people can come to pay their respect and honor their sacrifice," says LPD Captain Mike Woolman.
Woolman says the project had a goal of $125,000, and this week, that goal was achieved with the help of a significant donation from Sandhills Global, a worldwide broker headquartered in Lincoln.
The company learned of the memorial through the Lincoln Independent business association and wanted to contribute.
"We thought it was a tremendous opportunity to be a proud sponsor of that memorial for everyone to remember what those law enforcement officers have meant to all of us," says Jim Hansen, the Outreach Coordinator at Sandhills Global.
The memorial will have two life-sized bronze statues of an officer and deputy kneeling in front of granite panels with names of those who have died or given their life while on duty. It includes seven police officers and three sheriff's deputies.
"It's a great feeling to know that we have so much community support here in Lincoln, not just from businesses but from citizens in general that have come forward to help us and in the past two weeks that have been really stressful for law enforcement, we know that we live in a great community and it just showed up how great Lincoln in," Captain Woolman says.
With the recent death of Officer Mario Herrera, both men agree that the memorial is just as important now as it was before.
"We decided to fully fund the memorial the Friday before officer Herrera was shot, so we were going to do this no matter what. Now it has such a profound emphasis with adding his name so all of our citizens can be reminded of him for as long as they're in Lincoln," Hansen says.
It's also important to note that while Deputy Bailey was an active member of the Sheriff's Office, his name will not be on the memorial because he was not working at the time of his death. The memorial represents those killed while on duty.
The memorial is expected to be complete by the fall of 2021.