Good Life Fitness takes precautions as coronavirus spreads, stays open
Good Life Fitness is one of six gyms in Lincoln that have remained open during the coronavirus outbreak.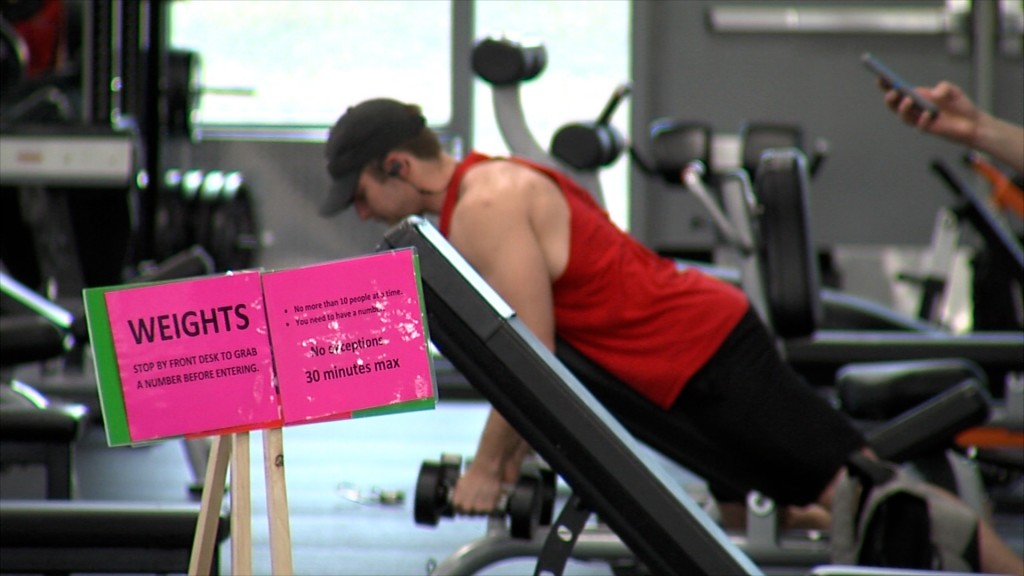 The first thing you have to do when you walk into Good Life Fitness is use hand sanitizer, it's one of the many precautions they are taking.
"We feel all the sanitation we are doing is cleaner than most places that are still available to the public, we truly believe we are doing everything we can to keep everyone as healthy as possible," said Owner/Operator of Good Life Fitness, Steve Auxier.
Good Life Fitness is one of six gyms in Lincoln that have remained open during the coronavirus outbreak. Thoroughly cleaning the gym is top priority.
"Our towels and disinfectant spray is in every single area, we have these stations set up all throughout the gym," Auxier said.
Good Life Fitness staff are reminding people, every 30 minutes, to clean their equipment before and after they use them. They have a crew that comes in after hours and does it again. The treadmills and other machines are also spaced apart for the 6 foot social distancing. They say medical professionals are even still coming in to use the gym.
"Having the medical community, doctors and nurses come into our facility is great assurance that I truly believe what we are doing is correct here in Lincoln, Nebraska," Auxier said.
The daycare has been temporarily shutdown. They have a crowd limit of 10 people for their 9 designated places set up in the gym. This includes rooms used for workouts like boot camp.
During stress and anxiety filled times, health officials have repeatedly said working out is important for the body and mind.
"Individuals that come in and burn off that stress and just relieve all of that anxiety that many are probably having right now, we feel so fortunate to be able to help so many people during this time," Auxier said.
The staff at Good Life Fitness have created options for those who have decided to stay at home, they offer free classes on their website and anyone can have access to them.
Auxier feels bad for other local businesses that have had to close their doors.
"Our hearts go out to those businesses right now that are struggling and their employees and their families, a lot of stress right now for a lot of these places in Lincoln," said Auxier. "I really feel hopefully we'll stay together, bond together and get through this time of what we are facing right now."
Since the mayor announced new health guidelines on Wednesday, Auxier says they don't have to do anything different because they have been doing exactly what has been recommended for weeks.