GrannyWeavs Soul Food & Catering opens new location
The soul food restaurant is now located at 2901 NW 48th Street.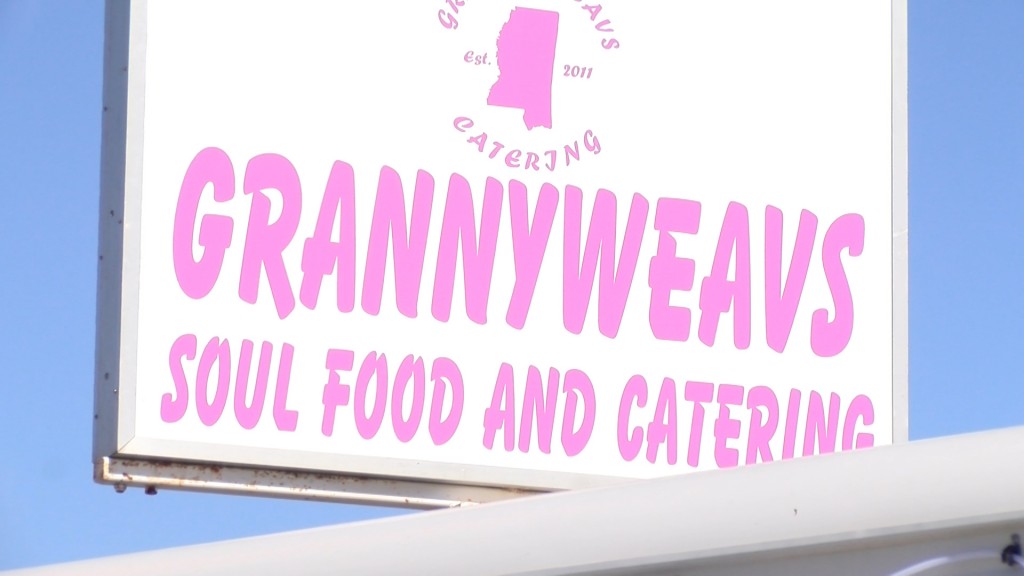 LINCOLN, Neb. (KLKN) – GrannyWeavs Soul Food & Catering is a family business. George Weaver Jr.'s  grandmother had a dream of starting her own restaurant. She passed away before she could make it happen, so Weaver put the dream into reality and started a soul food restaurant.
"You don't get home cooking and the atmosphere like you do at home with your grandma," Weaver said.
GrannyWeavs started in Weaver's garage, then a storefront before transitioning to a food truck, and now a new location.  On Thursday, the business had its grand opening. He chose to have the opening on his aunt's birthday, who also played a role in the family business and grew up near the Air Park neighborhood.
"He had surprised me," Weaver's aunt Valerie Patterson said. "I didn't know he had gotten it. He got this place. I was happy for him and then he told me the grand opening was going to be on my birthday that made me more excited."
Weaver has been an inspiration to several people in the community. Don Mayhew owns The Pasta Place in the Havelock area. He says his business had been struggling during the pandemic until he met Weaver.
"I had been considering a pivot to food trucks," Mayhew said. "I happened upon George. He was in our neighborhood. He's been teaching me the food truck business, and it has saved my company."
From brisket to fried chicken, sweet potatoes, mac and cheese, seafood and more, GrannyWeavs brings the southern style to Nebraska.
"Working here has meant the world to me," employee Anthony Turechek said. "When he (Weaver) says soul food, it means soul food. We put our soul in our food."
GrannyWeavs will be competing in a competition next year in Dallas that will feature the best food trucks in the nation.
"You know GrannyWeavs is just different," Weaver said. "It's the atmosphere that makes you feel at home. It don't matter what color you are black, white, Japanese, Chinese. It's just that fun environment when you walk into GrannyWeavs."