Grass fire started by young children spreads close to residential townhomes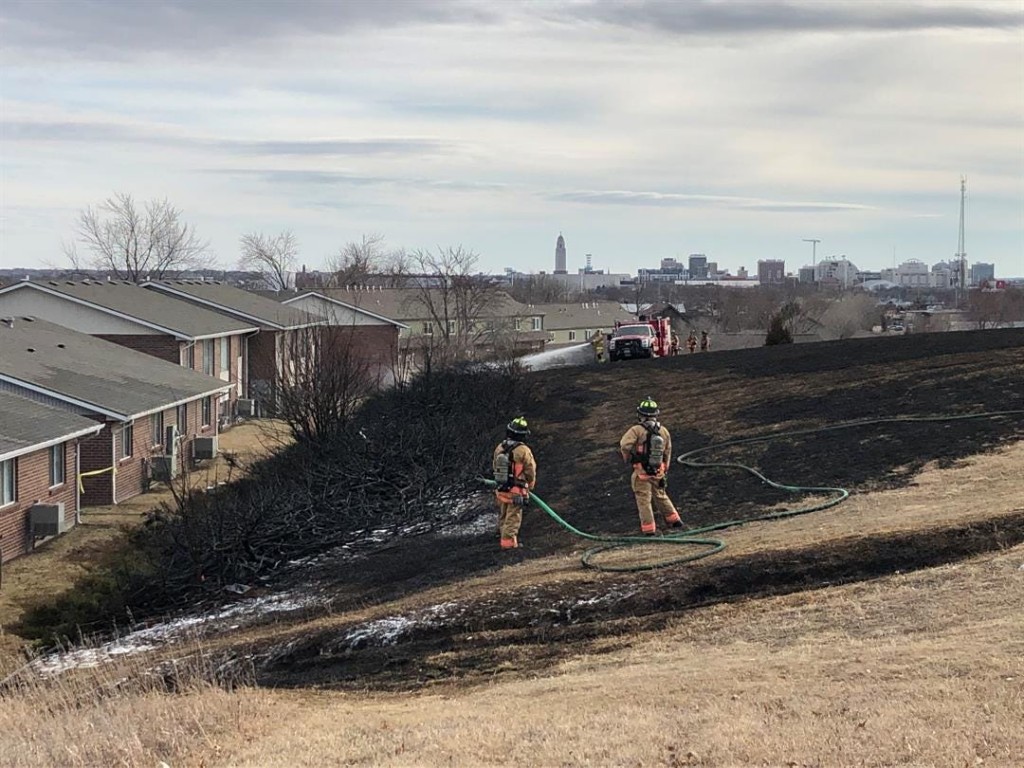 Lincoln Fire and Rescue were called to the scene of a fire on Portia Street around 3:30 p.m. Sunday.
"My kids were running towards the field and my neighbor said that she already called 911 and that there was in fact a fire up there, and I went up there and there was a little boy trying to put out the fire and I just kind of asked him questions about it," Lincoln resident, Angel Alvarez said.
When LFR arrived on scene, a grass fire was beginning to spread along with heavy smoke near the Belmont Baptist Church.
"The Air Guard did respond with a rapid intervention vehicle to assist us with the large area of grass that was quite a ways away from any immediate road access," Battalion Chief, Jeremy Gegg said.
Neighbors say they were already working on the flames with their garden hoses.
"I think there was like 3 or 4 out back there with their hoses just spraying out the water to get the fire out," Alvarez said.
Thankfully, the fire was extinguished within 20 minutes and the flames never reached the residences…
"We did determine that there was some minor damage to the buildings, there is some vinyl siding that's melted on two different buildings, but there's no fire damage to the apartment buildings, no tenants are being displaced," Gegg said.
Officials say a couple young children started a small fire not realizing how fast it ended up spreading.
"There was two little boys involved and they're not a whole lot older than my kids, but it was kind of nerve–racking a little bit because one of the little boys was trying to put the fire out with a little bucket of water, so i just was like no we need to get somewhere safe and when i said that the wind went back to us," Alvarez said.
"Two youths did admit to setting the fire and they are being referred to the county attorney's office," Gegg said.
As for parents in the area, they found the incident to be a good lesson with fire safety.
"I think they learned a good lesson here from thank god not my own children, but somebody else's little kids, hey we don't play with fire, this is what happens," Alvarez said.
Lincoln fire and rescue are still investigating how the kids started the fire, and how much damage was done to the property behind the homes.