Great Western Bank warns of texting scam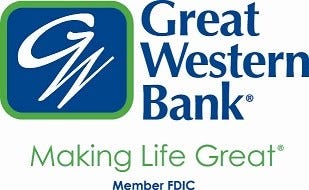 Posted By: Jenn Hatcher
jhatcher@klklntv.com
Sioux Falls, SD – Great Western Bank customers are being warned not to fall for a scam that targets their cellphone text messages.

This scheme is known as "Smishing," a reference to the combination of SMS messaging and the older tactic called "phishing" – for personal information.
Fraudsters are posing as financial institutions such as Great Western Bank, utilities or phone companies asking the recipient of a text message to click on a link or call a number and then provide personal information like a social security number or personal PIN.
Legitimate companies do not ask for personal information. "Great Western Bank would not ask for personal information through an unsolicited text message," said Cheryl Olson, Head of Marketing for Great Western Bank. "We would never share customer phone numbers with unaffiliated 3rd parties as detailed in our privacy policy."
Olson says real messages can be confirmed by contacting a company through a known customer service number and offers the following tips to avoid becoming a victim of fraud.
· When a text asks for your Social Security number, or Account/Card information, it's a scam. Delete it immediately.
· Be cautious of text messages claiming to contain pictures in attached files. Such files may contain viruses.
· Contact your local bank branch or customer support staff to verify the legitimacy of the message.
· Open attachments only from known senders.
· If you are asked to act quickly, or if there is an emergency, it is likely a scam. Fraudsters create a sense of urgency to solicit quick action.