HAPPENING NOW: Protests are now violent and continue to escalate.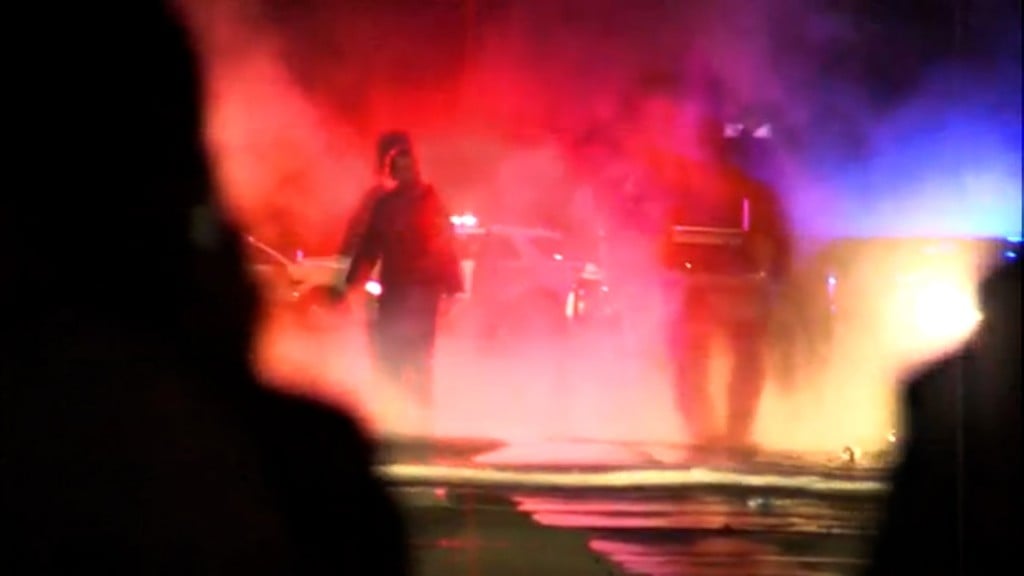 Police are advancing on protesters, moving east towards 12th Street. Protesters continue to shout 'Hands up. Don't shoot'.
As the protests continue to escalate, for their safety, we are pulling our crew from the field. We will continue to bring you coverage via our website and social media pages.
Multiple buildings along 10th Street have now been vandalized.
Protesters have shattered the front windows of the First Nebraska Trust and began to enter the building.
Majority of the protest has moved to the steps of the Hall of Justice. Tear gas has been deployed multiple times, our reporter on scene estimate about 200 people had gather at one time. Protesters have fired fireworks above the heads of the officers.
Protesters and police are currently clashing at the Hall of Justice. Tear gas has been deployed. Protesters are lighting off fireworks on the scene. Another hydrant has been broken as water floods the street.
Hundreds of protesters are continuing to march down O Street, holding up signs and chanting. There are currently hundreds of individuals in the protest, blocking the streets and not allowing traffic to pass through. The protest remains peaceful and non-violent.
Protesters have opened up a fire hydrant near 48th and O streets, water flooding a portion of the road.
LPD has commented that their goal is to keep everyone safe tonight. They want to express their appreciation for the protest remaining peaceful. They are asking for vehicles to avoid the area, as pedestrians are taking to the streets.
Be aware, fireworks have been going off periodically through the night.
Another fire hydrant has been opened near 44th and O streets.
We will continue to monitor the situation and keep you updated.