Headstones found buried in front yard of central Lincoln home
While replacing the front walkway of a home, workers were shocked to find several old headstones buried underneath.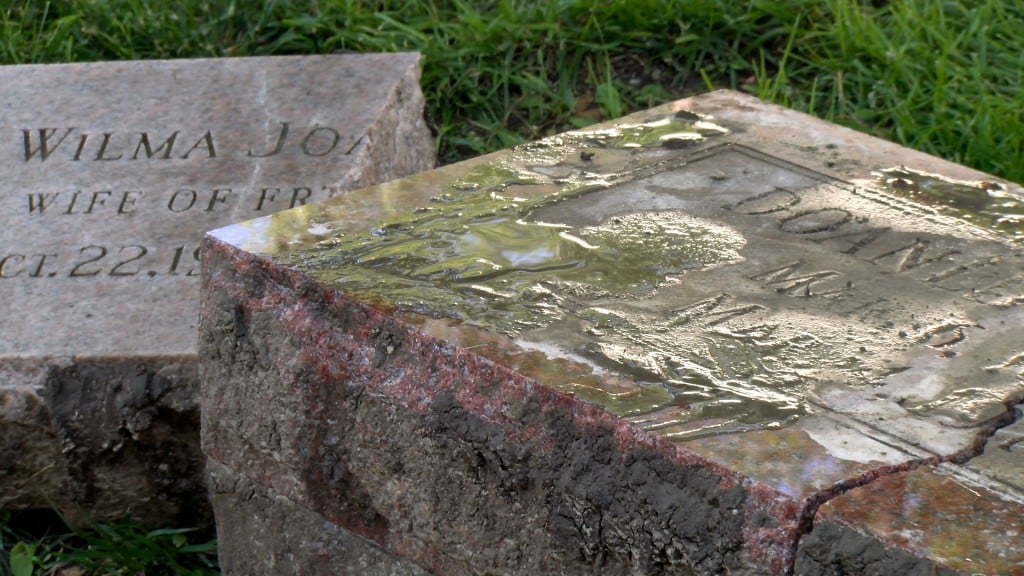 While replacing the front walkway of a home in central Lincoln, workers stumbled upon several headstones in the ground.
After an investigation with Lincoln police, they were told the previous homeowner worked at Wyuka Cemetery 30 to 40 years ago.
They had access to headstones that were damaged or had mistakes on them – the ones found Tuesday were apparently used as reinforcements for the sidewalk when it was put in years ago.
Mike Williams, President of Wyuka Cemetery says it's not entirely unusual to hear stories like these.
"Six or seven years ago they found, in a field a bunch of old headstones," he says.
Williams says they also get calls about things like cremated remains being found – police even dropped some off earlier that day. They document the remains and keep them in a mausoleum.
When headstones are found, Williams says it's rare for the person whose name is on it to actually be buried at Wyuka.
"When I looked up that name for you, they have family here and it could be maybe they were here and decided to disinter them and move them to another cemetery and then you know the markers have no use," he says, referencing the name on one of the gravestones found Tuesday.
He says sometimes the engraving companies make errors, or the headstones get damaged while being shipped. Then, it's easier and cheaper for the company to send a new one, rather than Wyuka or the family sending the damaged ones back.
The bad ones get put into a pile at the back of Wyuka. Usually, they get repurposed.
"Then we just break them up and use them for fill for footings for monuments."
The current homeowner wasn't available when Channel 8 reached out. For now, the headstones remain a mystery.
After the headstones were found, police say the city's traffic engineering department was contacted and they confirmed the location was not a previous burial location.