Heartland Moms need your help to send packages to troops
A mom wears her children, who serve in the military, proudly on her chest pin.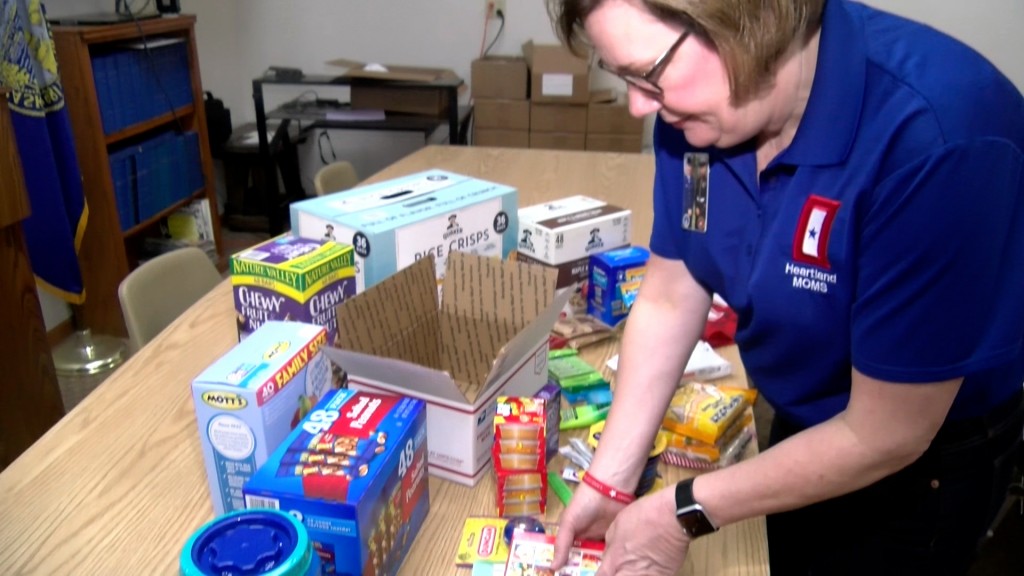 LINCOLN, Ne., (KLKN) — A mom wears her children, who serve in the military, proudly on her chest pin.
"To know that you've warmed someone's heart or filled a void in their life because as a mom with a kid that is deployed, you have a void because you miss them you can't talk to them regularly," said Lisa Compton,  a Heartland Mom and president for Heartland Chapter Bluestar Mothers of America.
She is reaching out for help as the Heartland Moms of Lincoln plan to still give care packages in a pandemic.
"Being able to do something and to serve others at a time when you're feeling a little bit insecure, it makes us feel good," said Compton. "It gives us some purpose to stay busy to do something positively to those serving our country to give back to them because that's what's it's all about."
Compton says each woman in the Bluestar Mothers of America group has that drive to support others as they know their children have served or are serving during the pandemic. Handwritten cards and snacks can be found in each Heartland Mom box.
"Recipients of care packages say that the package came to them on the right day when they were feeling down or low or feeling some homesickness from being away from their family over a holiday over their birthday over some time that they've missed," said Compton.
Compton says the pandemic has affected their supply as they cannot go to retailers to fundraise like they normally do. They are thousands behind.
"If everybody can just give a little bit we can send a lot," said Compton. "You know it just makes the load lighter for everyone to just give a little bit, and if its drink mixes, if its protein packs, if its something. You know if one person can do just one thing, we'll be able to fill these boxes and get them to those people that need to know that Nebraska is backing those that are serving."
To, submit a military member currently overseas, donate, or learn more, email heartlandmoms@gmail.com or call 402-419-9951.