Hudl's new headquarters building officially opens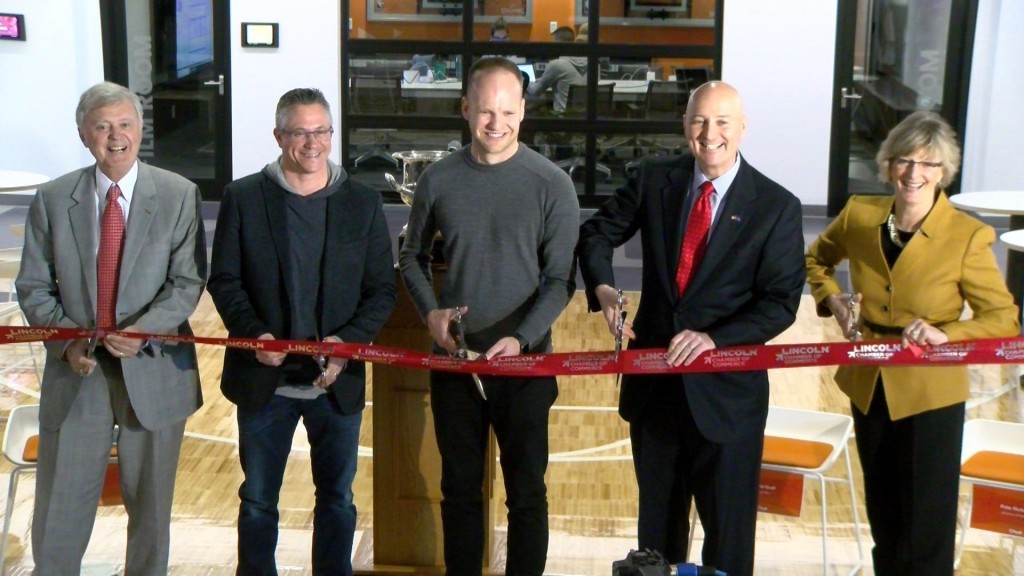 Earlier today, the new Hudl main office was officially opened right here in Lincoln.
A ribbon cutting ceremony revealed the new headquarters to the public.
The 110 foot, seven-story building was estimated to be worth $25 million dollars.
"They could have gone anywhere and they chose Lincoln, Nebraska, their home, to put this great headquarters in," said Governor Pete Ricketts.
Since it was founded in 2006, Hudl has been one of the fastest growing companies in the state.
It's original office space was just 400 square feet.
The new headquarters? A whopping 84,000 square feet.
University of Nebraska-Lincoln graduate and Hudl CEO David Graff always dreamed of building his headquarters here in Lincoln.

"When we say we always want to call Lincoln home, we mean it. We not only are proud of the headquarters itself, but where it's located. Lincoln has provided an incredible support system for us from day one and were excited to continue to work alongside these great organizations well into the future," said Graff.
This home grown company attracts a talented work force from around the nation.
Hudl has grown overseas as well, with offices in Sydney, London and Mumbai.
Mayor Chris Beutler sees this addition as a boost to the growing silicon prairie in the state's capital city.

"We have redefined Lincoln giving us a greater national identity and I think a sense of pride throughout the community, and this building symbolizes all of that," said Beutler.
As evidence of the cities continued growth, Lincoln was named as one of the best cities for careers and opportunities in the nation by Fortune magazine.
Smart Asset also named Lincoln as the third hardest working city in the country. https://smartasset.com/mortgage/hardest-working-cities-in-america-2017

The new building will accommodate around 300 employees and is located across from Canopy Street in the west Haymarket area of downtown Lincoln.