Husker fans hope to lead by example at Saturday's game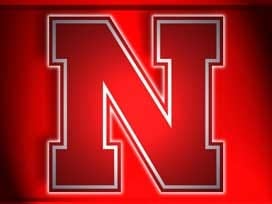 By: Ashley Harding
Some Husker fans say they weren't treated very well in Madison at last year's game. In fact, some say things got downright ugly. They're hoping to lead by example on Saturday.
It's the eve of the Homecoming game against the Wisconsin Badgers and fans are getting pretty excited. However, some of the Huskers who went to Madison for last year's game say things got ugly very quickly. They tell us it came mostly from Badger fans.
"Even our fraternity brothers didn't treat us with class or respect at all. I felt like the Nebraska fans weren't doing anything to provoke anything at all. It was negativity for no apparent reason," said Mitch Lundstrom, a Husker fan.
"I didn't see any of it, but I guess I'm not surprised. Obviously it was a first Big Ten game with 2 undefeated teams at the time. I'm not surprised," said Bob Ruedisili, a Badger fan.
Wisconsin officials say 36 people were arrested at last year's game and 77 were kicked out. Again, we hear it mostly involved UW fans. We also hear it was mostly alcohol-related. As for Saturday's game, UNL police say they're not having it.
"It creates a problem in the stadium and we recognize that. We want it to be safe for everybody, so we will turn away intoxicated people," said Assistant Chief Charlotte Evans.
For now, Husker and Badger fans are enjoying the night leading up to the game. They know tomorrow will be a big party. They also hope history doesn't repeat itself.
"I'm hoping the Huskers do what they normally do and if fans try and retaliate, you know, and say something bad about us…we'll just kill them with kindness and say 'hey, see you out on the field and we'll let the players do their work,'" said Lundstrom.
"I'm just hoping for a good peaceful time for everybody. Be able to get down there, tailgate, and enjoy the game," said Ruedisili.
Again, UNL police want everyone to be mindful of how much they drink at the game. Their hope is everyone gets home safely.