Ice jams in the Elkhorn raise concern for Dodge County residents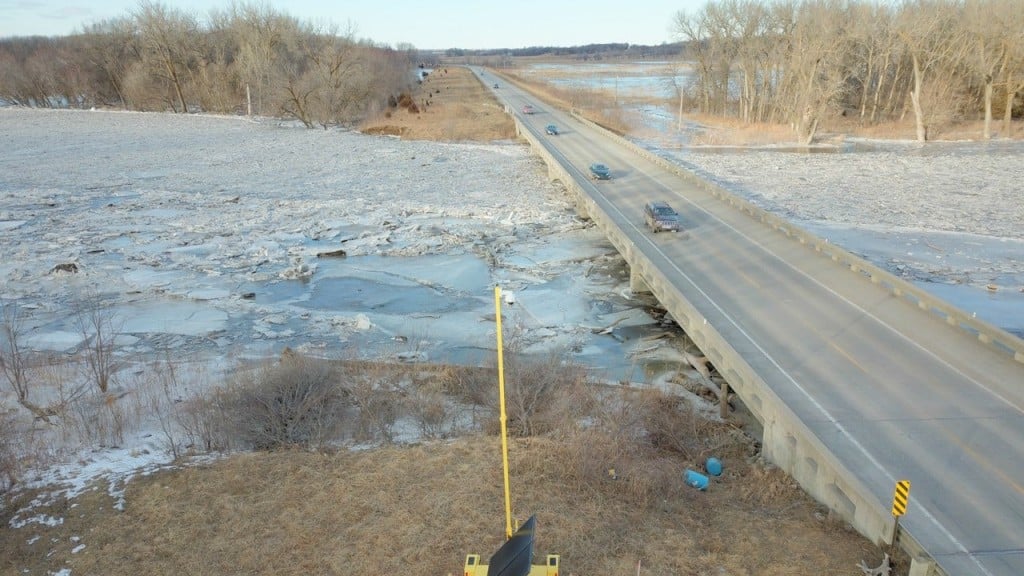 Residents of the Scribner area in Dodge County know flooding all too well.
"The locals that live down here in the river bottom they are always used to the flooding every year. There's always an ice jam or something that goes on, but obviously, last March was an exception to that," Justin Mensik said.
Drone footage showing exactly how destructive mother nature can be, puts a different perspective on the impact.
"That's the river channel right there. So, it's kind of flooding out here and as its coming around, it's flooding out into this field and then it's crossing that road," Kreg Schlautman said.
Kreg and Justin have been taking aerial videos and pictures of the two ice jams in the Elkhorn River to warn people of the possible dangers.
Dodge County has had an on-and-off flood advisory for the past couple of days, but emergency management says there is no imminent threat to those in the area.
With many of them still trying to recover from last years devastation, the sights and sounds of water rushing across roads, land filled with water and those always concerning ice jams, have some residents on edge.
"The look they have on their face when they hear flooding again, they don't like that word at all. You know it's flooding season and it's coming shortly," Mensik said.