'It's really nice to see': Neighbors help neighbors in the aftermath of tornadoes in Dodge County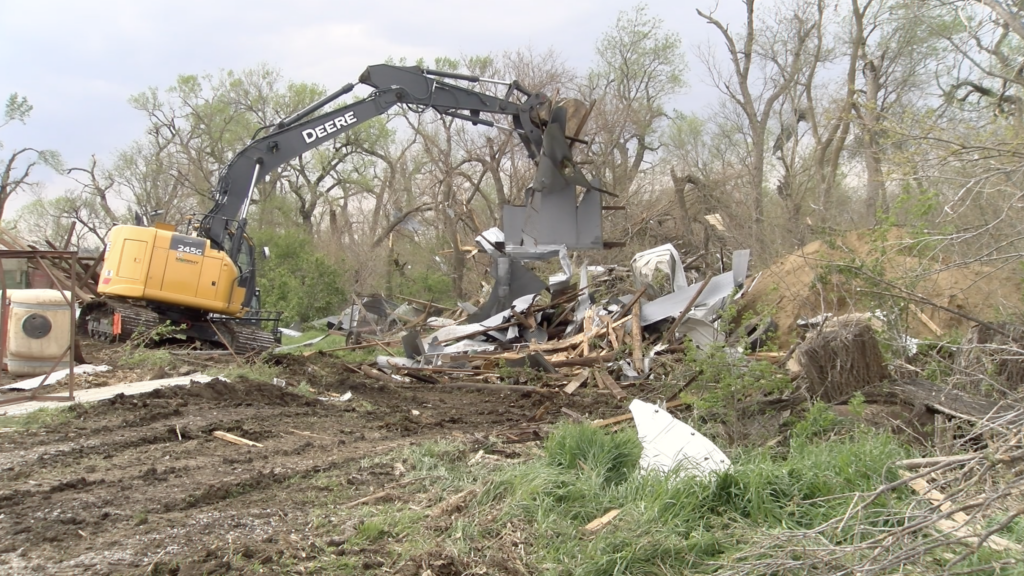 SCRIBNER, Neb. (KLKN) – The latest round of storms brought on more tornado warnings than severe thunderstorm warnings, something that one meteorologist Becky Kern with the National Weather Service had never seen before in her 24 years of working at the station in Valley.
"I was working on the radar yesterday. Everything was spinning," Kern said. "That's not typical when you work a severe weather event."
While the total number of tornadoes is still unknown, local National Weather Service offices in Nebraska issued 50 tornado warnings through Friday night and have begun surveying the areas hit hardest to get more accurate information.
"We use any damage indicator we can, whether it be an outbuilding, a home or a structure," Kern said. "From there, we can rate the degree of damage from that."
Dodge County, especially in the area between Scribner and Uehling, saw damage from what NWS says is most likely EF1-EF2 tornadoes.
"A lot of the farmsteads we were at today in Dodge County had the glass on their homes break and there's debris inside like corn stalks, mud, you know any anything from outside was blowing into the house," Kern said.
One land owner, Larry Popken, had three sheds demolished when a tornado blew through. Popken said that because his grain bins were full, the house remained unharmed aside from a few broken windows.
Despite the hectic Friday, the neighbors and family were already busy cleaning up by Saturday morning.
"I've been on a lot of surveys, but it's just the Nebraska nice, you know, all the neighbors are there," Kern said. "There's always a circle of lawn chairs with a cooler and food."
Kern said in a sad situation where they've lost a lot, it's really nice to see.